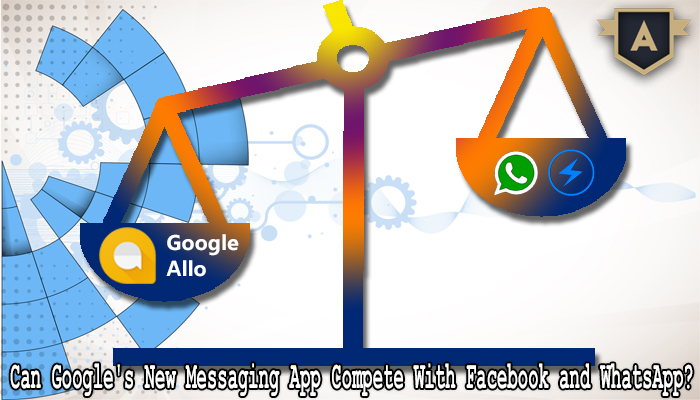 After the recent release of end-to-end encrypted video calling application Google Duo, today Google launched Allo.
Allo is a mobile-only messaging application available for Android and iOS devices. But does Allo have what it needs to beat competition from other already popular messaging applications – Facebook and WhatsApp?
Well, we can say "Yes" as Allo's main feature is a Google assistant which is inbuilt right in.
As mentioned on Google's blog, "Whether it's planning a night out or just catching up, we all rely on messaging to stay in touch with friends and loved ones. But too often we have to hit pause on our conversations — whether it's to check the status of a flight or look up that new restaurant. So we created a messaging app that helps you keep your conversation going, by providing assistance when you need it."
One of the main highlights of Allo is that the assistance of inbuilt Google Assistant can be taken by simply typing @Google within the chat which reminds you of Google Now, Cortana or Siri etc. Also, you can even play games to pass your time when feeling bored.
However, in contrast to WhatsApp, conversations on the Allo are not end-to-end encrypted but you have the option of going 'incognito' just like the web one.
In addition to above, Allo has a feature named Smart Reply which will suggest you to respond with template answers to common messages; this can be either a simple text or a graphic emoji. Isn't this time saving? Also, with time it will prompt more precise suggestions.
Allo also features customization as it offers the choice of playing with the size of text by simply sliding over the "Send" tab. Plus, there are extra sticker packs available for downloading.
As for now, Allo is not going permit third-party-integration.
It will be interesting to see as how WhatsApp and Facebook going to deal with Google's Allo. Stay tuned for latest news and updates with AppSquadz – Your one stop destination for all mobile app development needs!
Source – Google's Blog