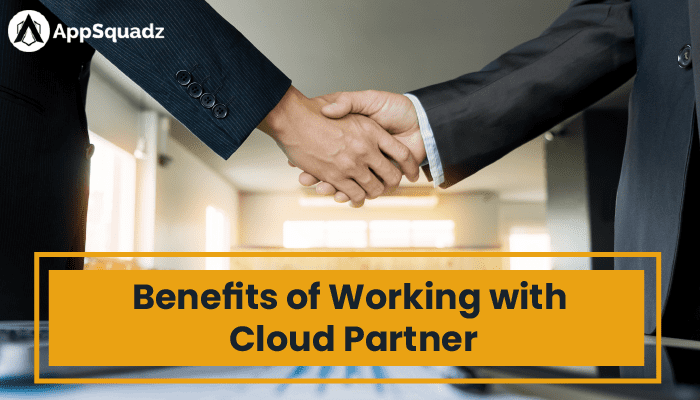 With emerging technologies, the cloud-based infrastructure got a revolutionary basis in India. Modern businesses need a scalable infrastructure to keep up with the pace of cloud development in India. These are possible with an AWS-certified partner. They help to maintain public cloud services to let them interact with their customers across the world and boost their businesses excellently.
Being an entrepreneur it is relevantly important to keep all the services on the go. This means that with cloud integration the services can be delivered on time. Thus, a lot of cloud infrastructure platforms like AWS and Google Cloud are being spread among the market. This has led to a huge outburst of new services that need interconnectedness with various SaaS clients to offer seamless workflow.
Types of Partnerships
When it comes to cloud vendors, there are three types of partnerships for cloud integrations:
Reseller
These partners provide public cloud services through their own consoles.
Consultant
A skilled technical team of AWS certified partner offer consultancy services in regard to public cloud resources. They mentor for the cost optimization services, third-party software, and support for different workloads.
Managed Service Providers
These partners take care of the customer's cloud environment and prove to be an external DevOps or infrastructure team. They work in accordance with Sire Reliability Engineering principles.
Thus, if you need all three services covered, hire AppSquadz for cloud services with the best quality integrations. They are AWS certified partners, thus they offer excellent services with most cloud network integrations.
Reasons to Work with a Cloud Partner
1. Optimise your spending and gain more flexibility
If you are hiring a Cloud partner then you can regulate your spending very easily. Moreover, you can have more flexibility in your choices. When you are buying Cloud services directly or indirectly, you have to pay the price. Thus, there are cases where the cloud partners offer better pricing by mutual negotiation with the vendor. But sometimes these can be a little bit hectic. Thus, a reliable partner offers the best consulting for cost optimization and further approaches.
2. You work, and the partner takes care of your Cloud
Vendors are really impressive while providing services, therefore when you work with a cloud partner all your services over the cloud are taken care of by them. Cloud partners have optimal skills and practices thus they are able to provide you with migration support and architectural planning. You can also take their help by getting consultation over development and operations, security and exit strategies. Thus, you can focus on your main business and work flawlessly.
3. Specialists are available anytime you need them
When working with an AWS-certified partner, you do not have to worry about the specialists. Traditionally, if you need a professional employee for DevOps and other cloud-based services, the hustle is for over 4 months. Whereas, while having a cloud partner at your back you can equip their services and continue with your work.
4. Support 24/7 adjusted to your needs
AWS certified CloudFront partner offers 24/7 support that is adjusted according to your needs. They have a skilled team for resolving queries and bug removal. Thus, they are able to provide on-time support to various feedbacks. This directly helps you to maintain your services.
5. Substantial digital footprint in online education
AppSquadz is a remarkable AWS consulting partner, which is one of the biggest cloud platforms. We have applied the AWS Media Package in the Made Easy Prime app. This is a perfect platform to augment online education in India for competitive exams. It uses AWS Media Live to broadcast the HD lecture flawlessly.

In addition, the Amazon EC2 and Amazon S3 are used to provide the best-in-class online education experience to all learners. We have also used Amazon CloudFront, a global content delivery network (CDN), to transfer their eLearning video data perfectly using various edge locations in India.
Wrap Up
Unlike traditional times when data used to be shared through Pendrive and other offline channels. Today, cloud services are essential and need to be managed by an AWS-certified partner. This won't let you hamper your offline services and even you can gain maximum proficiency with excellent customers. Thus, you can deliver your services on time and with maximum quality.