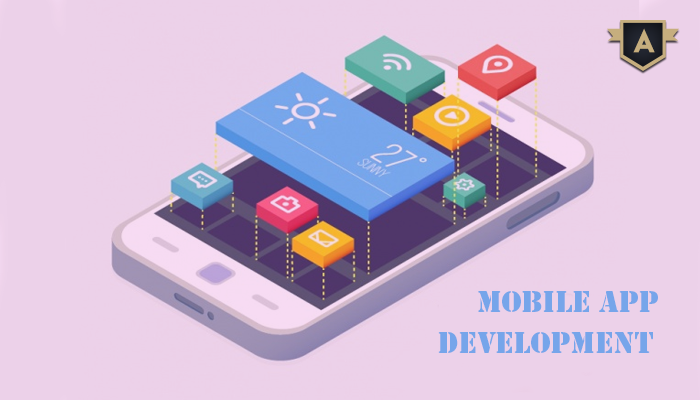 Mobile Application has changed the way we live and has become a vital part of our life. In today's life that is more isolated, the mobile app and mobile games is one of the most widely used means of entertainment for people, mainly those living in urban areas. This creates a good opportunity for application development. If you have a mobile Application idea that could entertain people in a completely new way, a mobile app development company would help you turn the idea into something that pays off for a long time.
Mobile App Development, a Big Opportunity for High Return
Over the last few years, the market for a mobile app has grown many folds. People of all age groups, today, increasingly rely on mobile apps for the entertainment and other purposes. With that, it seems a pretty good idea to invest in building a mobile app. But as the market is flooded with apps, there is tough competition for a mobile app to stand out of the crowd.
What Makes a Mobile App Stand Out of the Crowd?
There are many millions of mobile apps out in the market. No matter whether you are looking to build a mobile app for iOS or android or blackberry or windows, there is really tough competition. If you want your app to become popular very soon, you need to learn what it takes to build a mobile app that people love.
It is not a cake walk to build a mobile app. From interactive, easy to use, hassle-free to the cost, there are many factors that are crucial in building a app that people love. Hire a reputed mobile app development company that has a strong reputation in the market and has world-class resources including developers and UI designers with a strong passion for creating incredible mobile Application experience.
However, keep your eyes on how your project goes on. Ensure that the right attention is given to make the app more interactive. The more a mobile app is interactive, the better chance for the app to stand out the crowd.
But it should also be easy to use and requires minimal effort to install the app. Keep the process of installation precise and user-friendly. Never make it lengthy or something that pushes out users to look for other alternatives. Seamless performance and the cost are two vital factors your app success very much depends on. Hire a mobile app development company like AppSquadz that has extensive expertise and experience in building a mobile app in the cost effective and timely manner. contact : [email protected] or Skype : sales.appsquadz