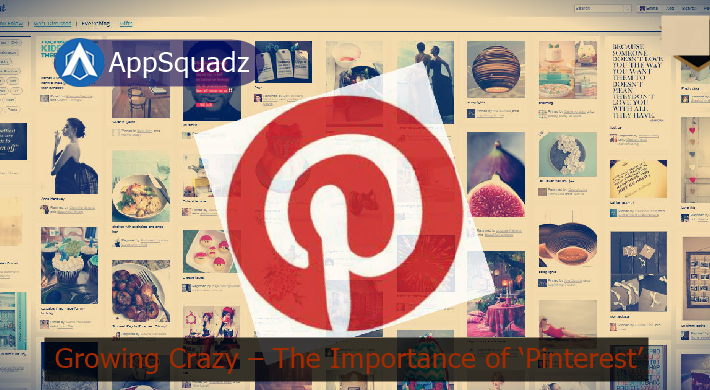 A site called 'Pinterest' is growing like Crazy. With over 70 million users worldwide, it's now the 4th most popular social network, and not to be underestimated. As we all know Social Media is a fast moving area, but for a while, it is revealed into two sites- Facebook and Twitter.  But since the Last year, a new Competitor is entered in the market name   'Pinterest'.  The site has 11 million visits during one week in December of 2011. Users post anything mostly the photos – their products, houses, Designs etc.
A Strong Foundation
One thing that 'Pinterest' has in favor is money. The site has the backing of various venture capitalists and has secured more than $37 million in funding. The network is spread in an almost viral manner. Pinterest has become the fastest social Network to gain over 10 million unique users.
How Does Pinterest Work
It's free to sign up and Pinterest users can upload, save, sort and organized images or we can say 'pins' through collections known as boards. These boards can be named anything the users like and also organized by theme. Pinterest is very useful in sharing ideas and thoughts. For a corporate purpose, there is a huge scope for some money and boost your company name. You can also pin it any image and add it your account rather than always downloaded it.
Over half of Pinterest users browse the service to get inspiration from people with similar interest and connect with them. It is a great platform for planning an event or project. 60% users use Pinterest for enjoyment and fun, and over half create their brand through some content that is positively meaningful, interesting, and entertaining to people.
Interact directly and Gain Trust
Pinterest, apart from helping a business also presents a platform that allows business to interact with their audience and followers. Businesses can interact directly and trend, interesting stuff comes all the way. It is most popular these days as it gives you a new way to share information over the web.
Scope
The future looks great for 'Pinterest'. It still needs to some attention to make so popular in local people. One thing is sure in coming years Pinterest will be so popular and it will easy to pin photos rather than tweeting or face-booking it.
'AppSquadz' is also on Pinterest you just follow the boards by simply click it on: 'Pinterest'. AppSquadz is a topmost mobile application development company in Saudi Arabia and develops apps in android and windows platform.
For More Information Visit at: Mobile App Development Company