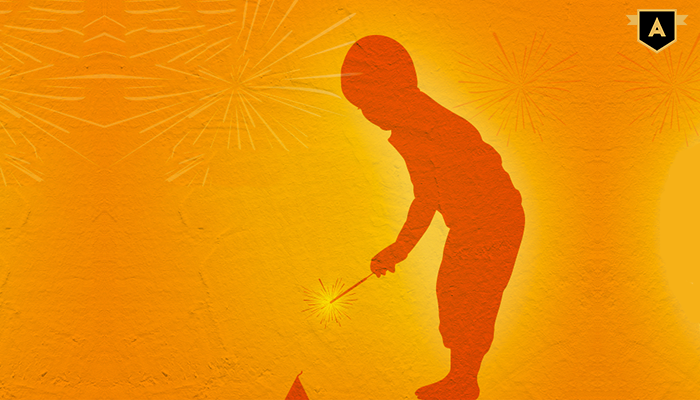 The Festival of lights, happiness, celebration and much more. Every year the festival sees a considerable number of burn emergency and respiratory problems. Emergencies during Diwali occur mainly because of unsafe bursting of crackers and not taking proper precaution. As we all know Diwali is around the corner and everyone enjoy this by making shopping and eating sweets. Some safety tips are-
People should wear masks when going out in Diwali night, especially for kids and patients.
Use your Mobile Apps for contact doctors or contact fire-station in any emergency, because everyone is so busy that day in their celebration, hope you catch it out good result via Mobile apps. Use Social Media apps for Quick results.
People should wear earplugs while enjoying the crackers.
Take precaution with your clothes, as everyone wearing new clothes and specially the silk or some synthetic fancy dress. So wear cotton clothes for your safe Diwali.
Make sure while lighting Candles and Diya's, this is a festival of lights and celebration so make sure they are not close to any inflammable materials.
Candles should be placed only at ground.
Placed away from the crackers.
Always keep buckets of water and blankets ready, if fire breaks out.
Wear footwear while lighting candles outside your home.
Pets are the part of the family, try not to leave your pet alone and keep them away from firecrackers.
Do not overload on an Electric circuit for lighting your house, try to call your electrician for making another socket.
Don't use Ice to cool on the burning place.
If there is an eye injury contact immediately with your family doctor and wash the eyes with water.
Spread Happiness this Diwali and celebrate the beautiful festival with the motive environment safe, and Go Green initiative.
"AppSquadz Technologies Pvt. Ltd. Wishes you have a Safe and Happy Diwali."