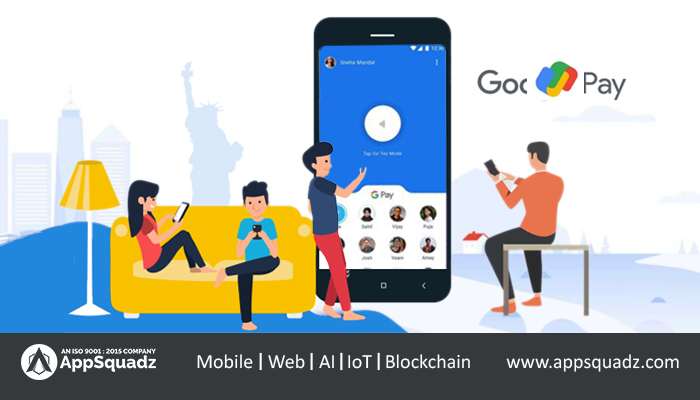 Google Pay Update
Google pay users are no more dependent on third party specialized mobile application for payment from USA to countries like India and Singapore. The tech and IT giant Google's payment app will now have access to the top authorized payment gateway that will let users living in USA send money to their friends and families in India and other countries.
Google has collaborated with Western Union and Wise to enable payment service via goggle pay application. Although foreign fund transfer via Google pay has been initiated in India and Singapore. The company has planned to expand this service by the end of the year in 280+ countries globally. Google pay is expected to engage a large number of migrants in USA with its latest update will be shortly available on the play store.
In a blog, Google tried to announce that Western Union will allow unlimited free fund transfer while sending money by 16 June this year. This statement stamps on the entry of remittent service in the global market. The app will allow the free transfer of up to $500 for new customers. However, Google has not yet declared the transfer fee on each transaction would be charged after free offers.
Points to note:
Firstly, this is too important to note that fund transfer service from USA via Google play is limited to individual users. This means the individual or business from USA cannot send money to any business in India or Singapore.
Secondly, the individuals in India are also not allowed to send money to USA through Google pay App. This is going to be a great term of revolution in payment app development standards.
How to send money on Google Play from the USA to India or Singapore?
To send money from USA to India and Singapore via Google pay, just follow few steps. Search for any Google pay users through mobile number or name tap the pay button then just select the Western Union or Wise. Tap on continue and then you will see the exact amount that the recipient will receive. Then just click the continue button and choose the way you want the recipient to receive the money whether through UPI or via cash pickup.
Google is planning to expand this foreign money transfer through Google pay application globally in around 280 countries and 80 territories by late this year. This accessibility will be facilitated by collaboration with western union and wise.
The foreign services and accessibilities are growing rapidly with the increase in migrants in developed countries worldwide. India is one of the largest remittance receivers but subjected to a drop of 9% that amount to around $76 billion due to the coronavirus pandemic. This is the report presented by the World Bank prepared based on global lockdown lead to economic fluctuation.
Conclusion
The leading mobile app development company compact with the latest trends and technologies will get a great kick start from this news. Also, the businesses had to wait for a single transfer and then convert on global payment applications like PayPal with feel some relief. Also, the development organizations and Rend persons will find new ideas to develop similar platforms simplifying the foreign fund transfer for successful business processes.