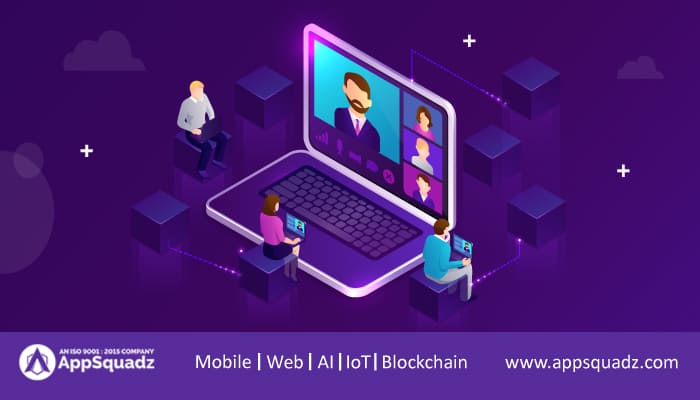 Online Classrooms
It seems like yesterday when smartphones were considered as an ultimate distraction for children. Teachers and parents did everything not to let smartphones hamper the studies.
But as the saying goes everything has a silver lining. This time the mobile application are itself the silver lining.
While colleges and schools are shut due to pandemic these mobiles have been converted into the virtual classroom. Which involved learning through interactive videos, flexible sessions, activities, and so on.
The live virtual classroom is now a go-to for every kid in this world whether he/she is in college or prep junior. However, this virtual classroom is non-the-less pocket burners, so the alternative was to develop software's that are pocket friendly and interactive at the same time.
Below we have mentioned a few software that can be used for online classesthat are free of cost and deliver high-end interactive sessions with mock tests.
edX
Which student doesn't want to lay their hand on the courses of top universities like MIT, Columbia, Harvard, IIM, etc.? But getting enrolled in these universities is not at all easy, months of practice and revisions and several attempts.
Well, if you have edX on your phone, then nothing can stop you. edX brings virtual classrooms of these colleges to your fingertips. Doesn't matter which course you want to learn and from what educational background you have, edX has you at every step.
The application has more than 2000 courses of topmost universities such as business studies, computer science, engineering, communication, and many more.
edX also provides proper certificates from the university that will always be estimable for you in establishing a professional career.
Salient features of edX
Interactive study material
Video tutorials
Quizzes
Google Classroom
Educational institutions follow a simple pattern where students are required to complete and submit assignments alongside attending physical classrooms and the teachers have to grade them at the earliest, which usually come out in the form of yearly results.
All these processes are strangely frustrating even for the students but Google came out with an ultimate solution to this. Google Classroom is a live virtual classroom of sorts. which means it can be used for creating classes, sending announcements, commencing discussions, submitting and grading assignments, sharing resources, etc.
Setting up a google classroom is not rocket science, teachers can simply generate a code via their IDs that can be shared with the whole classroom.
Salient features of Google Classroom
Advanced organization
Improved communication
Accelerated grading process
Mural
Mural allows teachers to create a digital room with the help of a 'board' where students can add pictures, texts, and pdfs to build a 'flow chart'.
The rest of the students can be invited to the board to help the students on board that will enhance collaborative learning even though they are online live classes.
The mural application helps students in deep learning and understanding which will help students to develop perspectives that can be recorded and read by other students as well.
Salient Features of Mural
Collaborative learning
Recording feature for later use
Interactive sessions
Explain Everything
Explain Everything lets you create your own digital story and allows students to collaborate on an outline in real-time without being present physically in a classroom.
Students may use an iPad with an apple pen that will help them to draw on the digital page of Explain Everything. You can record the ongoing work with the voice and later can share the study material with students and other social media platforms. This online live classroom enables you to import existing pictures, videos, and sounds that can be shared on the whiteboard for students.
Salient features of Explain Everything
Recorded sessions
Collaborative sessions using single board
Quizlet
Quizlet is another application that has made learning easier and quicker.
It enables students and teachers to use different study modes buttons such as flashcards, learn, test and write, etc.
Each of these modes has different use but flashcard makes Quizlet different from others as it promotes active recalling, the process of actively inciting memory while the learning process.
However, there're millions of inbuilt flashcards in Quizlet but it enables you to create one of your own that can be shared with fellow mates. This virtual classroom software also contains many gaming activities that help in brushing up what has been learned and taught.
Salient features of Quizlet
Checkpoints and practice tests
Study material for advanced exams
Graphics to enhance learning
Moreover, these were some of the web applications that are being used to teach students. What about when schools will reopen again, well for that we have mentioned three offline web applications for traditional learning. Thus Opting the Correct Web Applications is Important.
Debate Graph
Debate Graph enables students to resolve and present complex topics by making mind maps. These maps can be shared on other websites and platforms if any changes are made to the map, they will be reflected immediately.
This software also includes a live chat feature that permits students to post information in real-time to discuss any topic. Students can also rate each other's arguments that can be tracked to show the popularity of the idea.
Padlet
Padlet is a digital analysis board that enables the discussions to be posted on the 'digital board'. The teacher can track the activity of each student through which he/she can know who can grasp the concept and which student needs to be looked upon.
Buncee
With Buncee teachers can design presentations with videos, add drawings and graphs with a QR code. It also allows students to have debates, discussions while creating yearbooks and albums.
Wrapping up
There are thousands of live class applications that are being used on daily basis by teachers and students. However, these web applications allow students to have fun learning on a flexible basis, without attending boring lectures covered in blackboards and chalks. These applications will not only help students to develop retention power but they will also have an interactive approach to the courses.