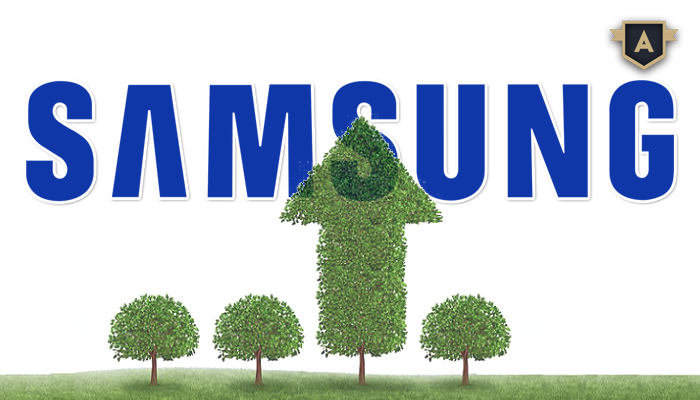 The recent disaster of Galaxy Note 7 has not made Samsung lose its morale. The mobile giant is trying to turn around the situation by bringing the Galaxy Note 7 features to S7 series. In addition to it, new investment news has been confirmed for the India market. The company is going to invest a whopping amount of Rs 1,970 Crore with the aim to double the capacity of their Noida plant in Uttar Pradesh by before the beginning 2020.
The announcement seems to be inline with Prime Minister's 'Make in India' vision. As per reports CEO and President of Samsung India C Hong, accentuated on the same and discussed that how the investment will help provide better and robust manufacturing facility. The UP Govt also nodded to the investment to transform Noida into an electronics hub.
The Noida plant was established in 1996 and is known to have around 4,000 people. As per reports, the total number of employees which Samsung has in India is 40,000. This plant is already known for washing machines and mobile phones manufacturing, and soon this capacity will be doubled with the upcoming investment.
According to the sources, the manufacturing of phone will rise drastically from 6 million to 12 million units per month, in a frame of three-year time.
It seems that Samsung India is trying to target on one of the world's biggest markets and that too not only in terms of mobile phones but also in terms other Samsung products. This gives a hint that the investment is the plan of something big which will go beyond the phones and washing machines.
With such a huge investment, Samsung is perhaps planning to stay ahead of the game by giving India a head start at becoming a hub of export. Regardless of the recent fiasco, Samsung still considered a highly regarded Electronic brand in India, and the company would surely don't want to lose the grip in one of its most favorable markets.
Moreover, recently Samsung's rival in the phone arena, Huawei, also revealed their plan to start production of mobile phones in India. Only time will tell what is actually cooking in the mind of Samsung.
For more mobile technology and startup related news and updates, visit: https://www.appsquadz.com/blog
Source: http://tech.firstpost.com/biztech/samsung-to-invest-additional-rs-1970-crore-in-noida-plant-heres-what-it-plans-to-do-341667.html