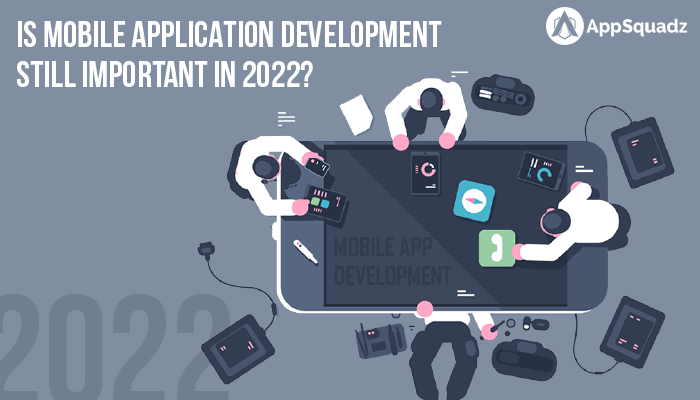 Mobile Application Development
Nowadays, millions of smartphone users worldwide have access to numerous applications present online. These users spend several hours using these apps and completing regular activities. Moreover, mobile apps are used at a massive scale for accomplishing commercial tasks. Thus, a business can grow continuously using the facility these apps provide. As a result, these apps have transformed the way we perform business.
Therefore, mobile app development is vital for accomplishing business activities. Applications have made it simpler for all businesses to flourish in this competitive world. Adding a feature to improve an application for reaching a wider audience, is valuable for earning more revenue. Therefore, the significance of app development has increased remarkably. At the same time, it has also made a customer aware of the business details faster.
Every mobile app development software is unique as it offers all customers the ability to stay updated with the latest business activities. Moreover, apps are vital for expanding the reach of a business and delivering customers with massive exposure to a brand. Therefore, mobile application development is still valuable in 2022 to augment the online activities of both business and target audiences.
Now, we need to see the importance of mobile apps through the vital points given here.
In 2021, there were more than 2.5 billion active Android users and over 1 billion active iOS users.
Billions of applications are developed to date, and most are currently active.
The mobile app development industry has grown many folds in the current year.
Compared to the previous year, there will be a 47% increment in mobile app downloads.
Businesses are relying more on mobile app development software to complete their tasks.
In this blog post, we will know the importance of mobile application development and its uses. Not only this, more interesting facts will be discussed here.
Let's get started!
Number of mobile users from 2020 to 2025 – Prognostication
Indeed, mobile apps were the backbone of a business operating in the online world. Earlier, many mobile users were operating through numerous apps. However, this number is going to augment in the coming years. It has been forecasted that about 7.5 billion (approx.) mobile users will be here in 2025.
We have witnessed that around 6.95 billion mobile users were available; this number will increase massively in the upcoming years. These users consume a lot of mobile apps, which may belong to the entertainment industry (movie apps), financial sector, online shopping, and many more. Moreover, these apps are used extensively worldwide by various businesses.
Therefore, app developers have an enormous demand to develop a great mobile app. It is fruitful to employ these applications due to their extraordinary features. This has substantially increased the role of a mobile app development agency to develop a useful app for a business. Furthermore, these apps are always available on the Google play store or app store. Therefore, many customers can download it from there without paying anything.
Currently, Android 11 and iOS 14 are most used by mobile users, and businesses are aware of that. Thus, all top mobile application development companies are building apps compatible with these versions. Therefore, everyone looking to accomplish the commercial activities and flourish online develop excellent applications.
However, all app developers need to build a mobile application that is valuable and efficient. They can attain this by integrating the most suitable UI UX design in mobile apps. At present and in the future, having impeccable UI/UX is necessary for the growth of a business.
Top 3 Points to know how mobile applications are beneficial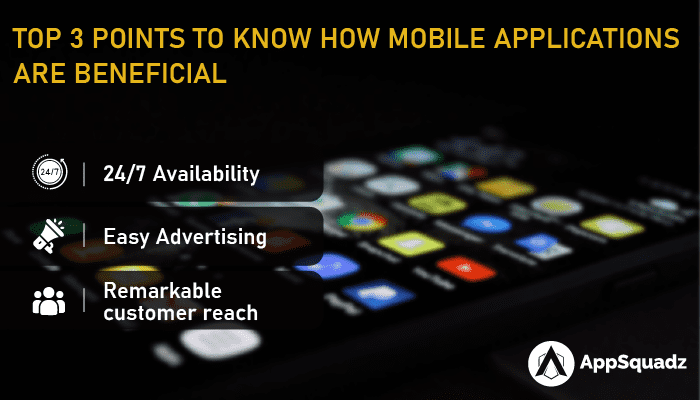 In 2021, there were almost 7.1 billion mobile application downloads worldwide. All smartphone users have installed about 35 apps which they use daily. This has provided every business an opportunity to build valuable applications and use them correctly to flourish in the market. Lately, many businesses have invested heavily to develop excellent and helpful mobile apps.
To date, most smartphone users have an Android OS, which they use properly. These users use a perfect method by Google play store app to download and upgrade their existing apps. Therefore, all app developers build applications having a feature to upgrade them. One of the best examples of android apps is the Telegram app downloaded and used by millions.
Undoubtedly, mobile app development is vital in 2022 to contribute significantly to business development. Every app is important in one aspect or another for a business. Earlier, there was a big surge among mobile users, and experts have already estimated that it will expand by leaps and bounds in the coming years.
Mobile application development is growing exponentially due to its importance in growing any business using the online platform. Here, social media apps are most valuable for the augmentation of online activities. It is vital for all businesses to update apps so that they can work without any obstacles. Nowadays, it is vital for a business to have a digital arm that will operate perfectly in the mobile world.
Let's check out the top 3 benefits of mobile apps in a business!
24/7 Availability
Today, the importance of being available around the clock is significant for a business to expand without hindrance. Moreover, customers want to transact with only those businesses that are available online. Thus, mobile app development is acquiring a lot of significance. It increases the ROI of a business by expanding its operation and reaching a wider customer base.
This new technology will help a business be present every time and use its business. The most popular among all categories are social media apps which act perfectly to augment any business and develop its revenue. Therefore, 24/7 availability is valuable for every business operating online.
Easy Advertising
Advertising is another magnificent advantage of using mobile applications to represent a business. Advertising is a way of promoting a business through the brand loyalty factor generated by these impeccable ads. Moreover, these applications are useful to generate more revenue. It is possible due to the use of mobile apps for promoting the activities of a business.
Advertising is easy due to the advertising in billions of available applications via image, text, or video. In addition, social media boost a business operating online to employ extraordinary advertising methods that are cost-effective. Here is the little icing on the cake, all social media handlers can view these ads and become aware of a specific brand and its services. This feature shows the importance of mobile app development in 2022 and further years.
Remarkable Customer Reach
Major business houses operating in 2022 witnessed a notable increment in reaching a wider customer network. Another excellent benefit of the mobile app is increasing the reach of a business. This ensures every business grows continuously in this competitive world. The mobile apps make it easier for a business to reach the remote part of the world without any need to have a physical presence.
In this, social media sites play a crucial role by augmenting the reach to a broader audience. It is useful to increase the earning capability of a business in the online world. This has increased the need for mobile app development in this world for a business. In addition, businesses also have web apps that work directly through a remote server without any requirement to download it on a device.
Why is mobile application development necessary to excel in the future?
Indeed, mobile app development is necessary as it enables any business to stand to grow in 2022. According to a study, mobile apps are the future, and every business should have them. It is mandatory for them to use mobile apps to acquire a large customer base. Using great technologies is vital to have the edge over the competitors and outrank them to generate more revenue.
Some of the vital points to show the importance of mobile apps in the future are stated here:
It will boost the customer engagement level for a business.
Improve the brand awareness feature to increase sales.
Always allow scope for getting customer feedback.
Augment the visibility factor of a business.
Help a business to build a direct marketing channel.
Offer 24/7/365 available customer support.
Conclusion
From the vital points discussed above, any business can obtain information about the importance of apps in 2022. Even they will be able to use that to obtain fruitful results in the future. Therefore, employing mobile app development is significant for the growth of a business. Thus, every business requires a dedicated mobile application to represent their business online.