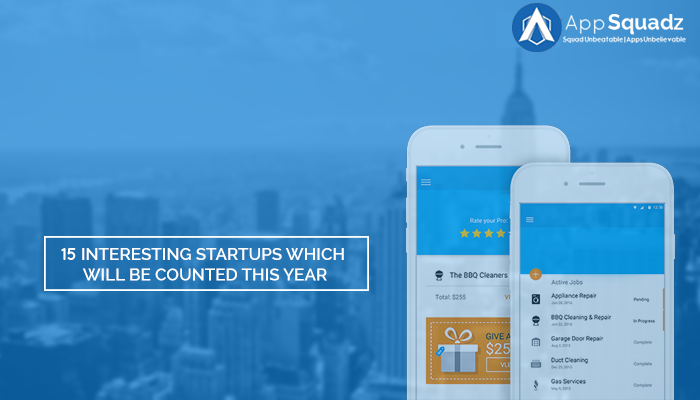 List of Top 10 Leading Mobile App Development Companies in India
India is becoming the fertile landmass for the app development having more than 50 thousands app development companies having more than 300 thousands of mobile app developers. After the US, India has the largest community of Android Developers across the globe. Here are the list top 10 Leading Mobile App Development Companies in India. As per the survey, it mobile app development will be the single largest hub for developers across the map by 2021.
It's a tenacious job to bring the 10 best Indian app developers out of the box full of talented developers. It's really hard as everyone in the market is claiming to be the best with a huge number of clients. Surveys and researches on the same help you a little, yet you end up with hundreds of developing companies on hands. It will take ages to find out the best of the rest.
To tackle such an intricate situation, experts advise to explore the top app developing companies, but always keep in mind, even Google counts on organic results. So via going through some leading legalistic sites might help you get up to an extent, but even then you will be ending up with hundreds in numbers. Then, what best can be done in this situation is highlighting the common names in the initial results, and listing them among the best ones on the basis of the standard parameters such as reviews & ratings, market reputation, cost-effectiveness, etc.
List of 10 Leading Indian Mobile App Development Companies in India goes here:
Openxcell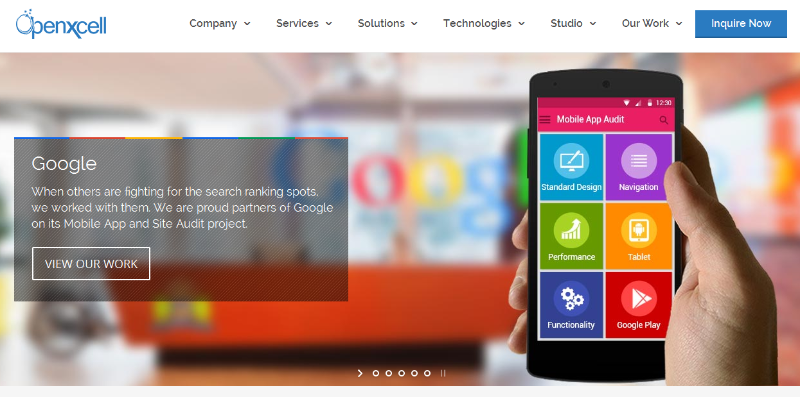 Openxcell Techno labs are catering some of the most reputed clients around the world, with its excellent software products. It is an ISO 9001:2009 certified company in app development located in India and the United States of America. The requirements of clients in app development for iPhones, iPads, Android, Blackberry and Web are catered by Open X cell by the best team of designers, artists, software developers and technical masters who are determined towards its world-class quality of apps.
AppSquadz Software

AppSquadz Software is a lined up unit of the adept mobile app development company, designers & traffickers pledged to expand the enterprises, trade and networked investment across the globe to make an impeccable and lasting impact in applications & technological advancement. The organization is rigged with the involvement of a decade in the industrial experience of mobile application and technological advancement. The company has delivered more than 350 applications gratifying different concerns of clients from Augmented Reality to Logistics.
Sourcebits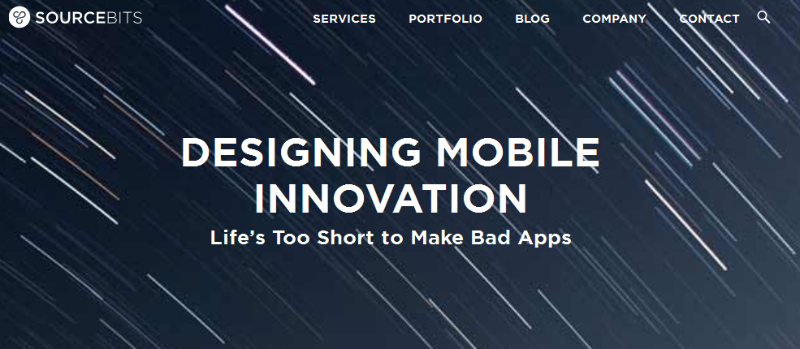 Sourcebits, a leader in user experience and innovation of strategy for mobile, web and cloud products, is a venture of Globo Group. It has a delivered more than 500 projects out of which 30 are the top apps in the chart. Its employees include the leading UI/UX and visual designers which are determined to meet the categorical demands of its clients i.e., from education to games, finance, etc. Source bits has been working with leading global clients for a decade.
Code Brew Labs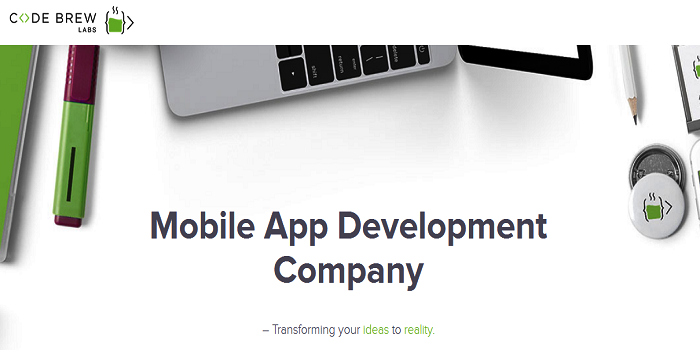 Code Brew Labs is a mobile app development and analytics company working to deliver Android, iOS, Web, Enterprise Solutions, Technical Architecture, and Cloud-based solutions. Code Brew has been featured in Yahoo Finance as one of the top 15 mobile app development companies in India. Code Brew Labs has a team of 50+ – having the best of engineering minds and creative people who strive to improve by the day and take on new challenges. The Company started out in 2013.
Konstant Infosolutions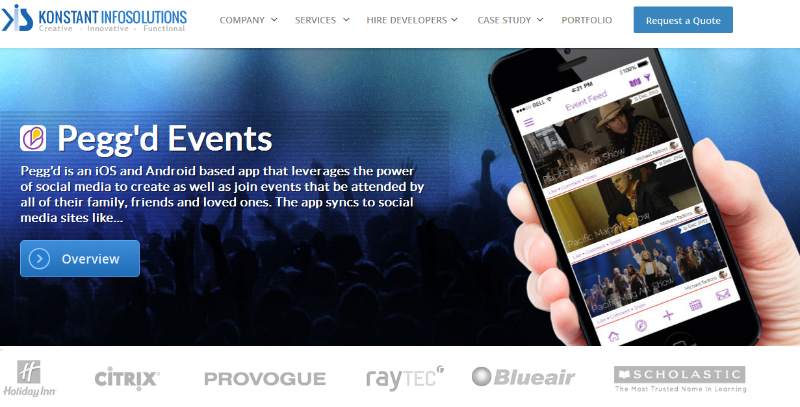 Konstant Infosolutions is a top-notch mobile app development company which has bagged various awards for its excellence in services and quality. It caters all the world-class business requirements for e-commerce applications from strategic consultant to customer research and development.
Techahead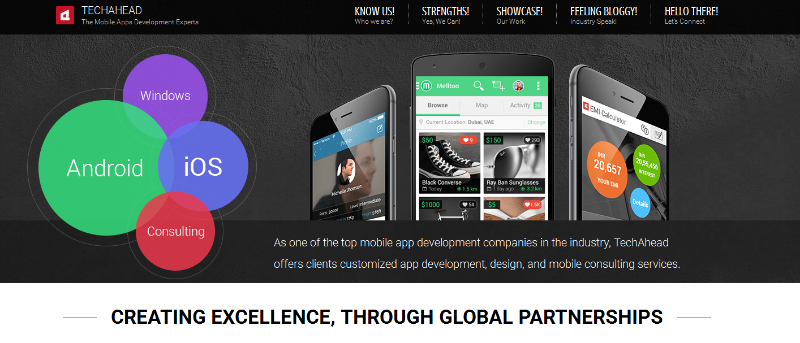 Incorporated in 2009, TechAhead has become one of the giants in the app development industry. It has specialization in iPhone Apps Development, iPad Apps development. It is into the web development via .Net, Java and Open Source Technologies.
QBurst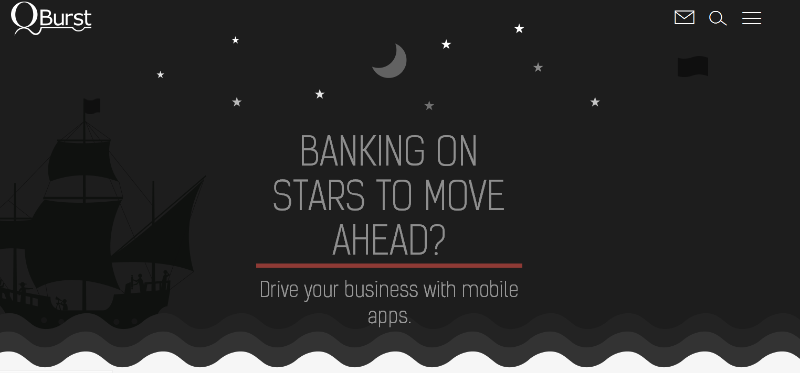 The company is spread across the map having its offices in the USA, the UK, and India. QBurst is committed towards its delivery of quality and excellence in product catering the diverse fields from start-ups to mid-sized enterprises for around 10 years.
Affle AppStudioz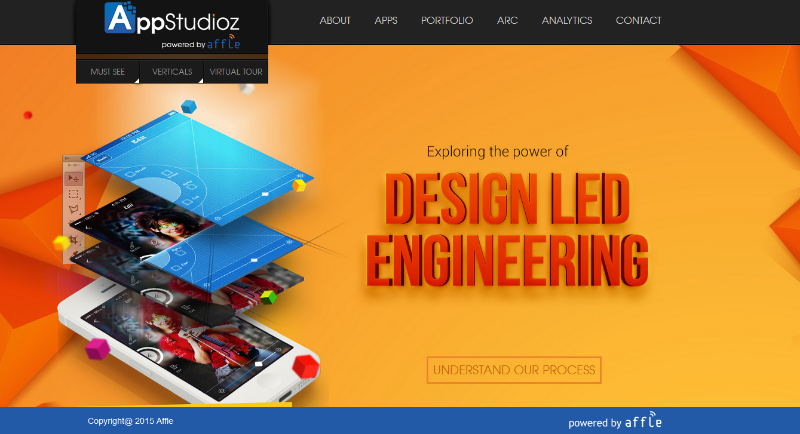 Incorporated in India, AppStudioz is a leading mobile app development company having a cutting-edge specialization in User experience and mobility. They have expertise in creating industry-specific software and applications. They have incorporated more than 1400 applications catering more than 700 clients across the earth.
Contus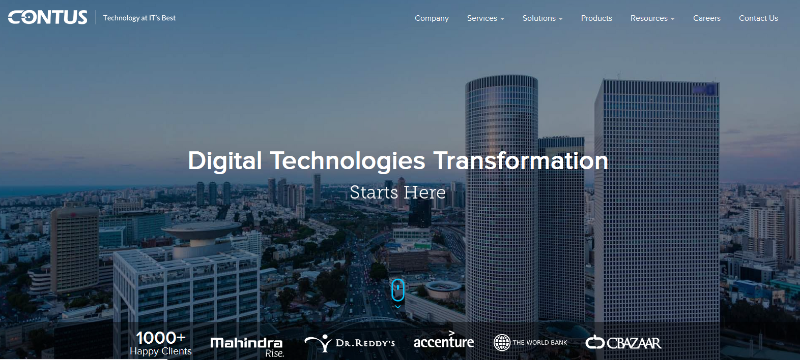 Contus is a top-notch company dealing in Cloud, Web and Mobility Solutions. It has been catering its clients across 40+ nations providing them world class products in mobility. It operates from India and USA to allow its clients providing the major advantage on costing and scale.
Cygnet Infotech Pvt. Ltd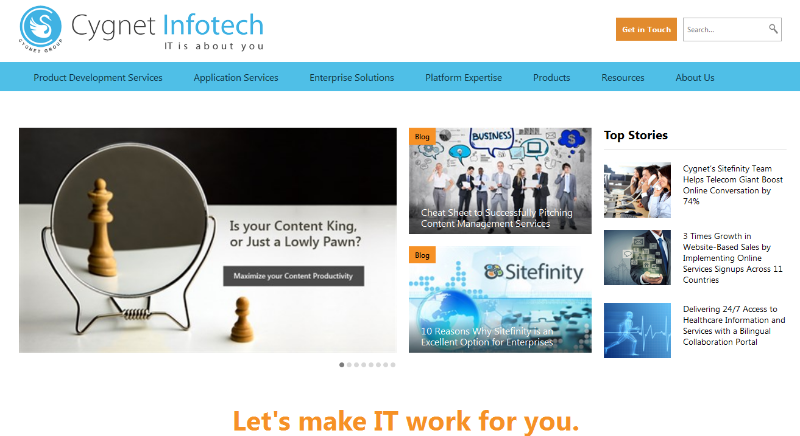 Entrenched for more than a decade, Cygnet has expanded with its mantra "IT is about YOU". It has a team which is mastered in its work of thought processing and developing innovations. It is devoted for its timely delivery to mark its position in global business.
The above-listed companies on the list are not my own recommendations. Actually, I have done great research to minimize work. I hope you find it useful. For more information visit at Web app development company.