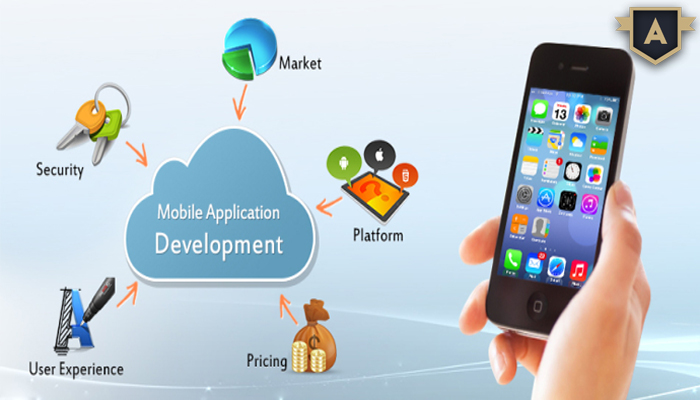 Best Mobile App Development Company
At present, Smartphones have productively held a crucial place in everyone's life in this digitization period. Developing mobile applications for such devices requires modern technology execution by professionals. Our proficient squad of app developers is here to craft robust mobile applications meeting our clients' expectation and requirement.At AppSquadz Technologies, we combine together our clients' business strategies, vision, and requirements, into functional business applications which adequately match their businesses. That is why we are the best mobile app development company.
We begin by wire-framing the individual pages of the website with essential client consultation. Our mobile app development company's services include multiple platforms, such as Android, Windows, iOS, and Blackberry. We develop mobile applications for almost every sector and integrate different apps depending upon the requirements of the clients. Multiple periodic strategies are also taken into consideration from the opinion viewpoint. Clients hire us with their specific requirements and expect us to satisfy them with the most-suited solutions. We are here to optimize client's mobile application through a testing program by utilizing avant-garde development techniques.
Our Approach at AppSquadz
Our app developers always aim forward to taking on the fresh and up-and-coming technologies for entertaining our clients with the elegant, novel, and the best mobile app services to enhance their business. The user experience is the key point which is always kept in mind while developing a mobile app. We are here
To present diverse helpful and friendly guidelines to the clients all the way through the project stages.
To generate prototype framework for clients' applications or websites by offering them the customized services.
To come out with the final result after clearing compatibility and functionality testing.
To offer a broad range of solutions for different mobile development software.
Being among the top mobile application development company, we do understand our clients' business requirements and so craft excellent designs through different application-specific strategies for them. Our mobile app developers put all their skills into app development that render effective results for an array of mobiles with diverse display sizes. We offer the affordable services within the particular deadline given by the clients.
Our dedication makes us stand among the leading mobile app development company. Whether you are looking for an Android, iOS, Windows, Blackberry or cross-platform application, our proficient squad of designers, developers and marketers always make sure to come up with the best possible solution for your business' expectation and requirements.