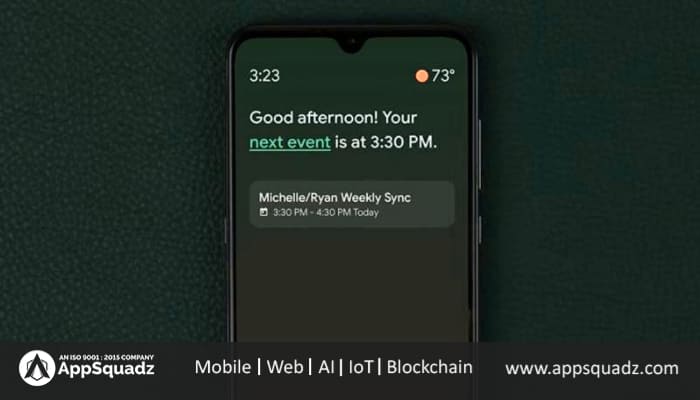 Google Assistant new Ambient Mode
Google announced its new features in google assistance, the feature called ambient mode. This mode turns your smartphone, tablet and phablet on automatic mode so that it shows information on screen, like notifications, photos from google photos, music controls, smart home controls, current whether of your location, etc. it turns your device that is smartphone or tablet into a digital photo frame. This mode saves your battery life that is the reason it only active when the device is on charging or docked.
Highlights
Google to roll out Ambient Mode to Google Assistant's.
Ambient Mode will be accessible on phones operating on Android 8.0 and over.
Ambient Mode can convert the phone's lock screen into a smart display.
The google first released this feature only in two tablets and two smartphones, that were Lenovo Smart Tab M8 HD and Lenovo Yoga Smart Tab, and two smartphones, the Nokia 7.2 and Nokia 6.2. later they told that it will get a broader release in market later. It will come under a sub setting and subsequent feature under android 10.
Let us help you out to manage this feature in your device as a reputed mobile app development company, if you want to enjoy this feature in your table or smartphone here is the tutorial step by step mentioned. Firstly, open up your google app on your smartphone it is usually pre-installed in all android device if not it would be strictly available on PlayStore.
Firstly, launch the app on device enable all the accessibility on the app then tab more and go to settings > google assistant, then tap on the tab with key word "assistant", scroll down on screen. Again, scroll down to the section named personalization it is for customizability look for the ambient mode.
Once the ambient mode tuned on in settings you just have to plug your device with charging pin or cable. The ambient screen of the google app will automatically appear, on the lock screen you can access the various shortcuts easily, for example photo slideshows, and other functions without unlocking the phone.
Conclusion
The content is an analysis over the new feature of Google assistant's. Android is powered by google and devices with android operating system in our country are most popular. People here can afford the android devices and android mobile app development most and as well as we introduce the amazing app development designs most.
Originally in September 2019, Google announced that a unique Ambient Mode is coming to Android devices. The feature would present more convenience for users to access features such as their schedules, reminders, and notification that too within their smart phone's lock screen. Within a couple of months after the initial announcement, Google has now brought the Ambient Mode to its Google Assistant, which is quite impressive.