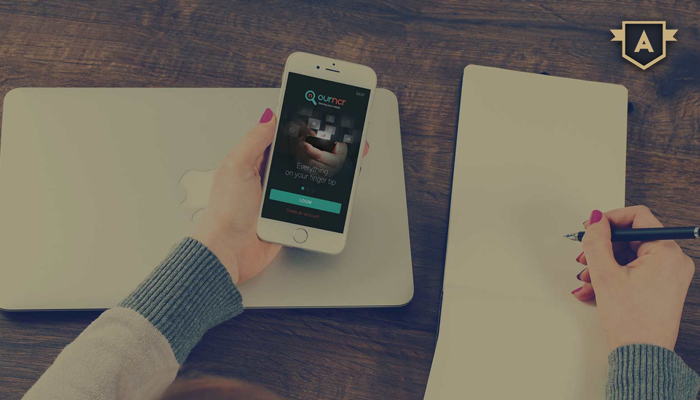 Most people prefer to use a mobile app rather websites to do what they want. From searching products or services or shopping goods, they largely depend on their Smartphones. It is good news for businesses looking for a way that allows them to reach a large number of customers and strongly connect with them. Mobile application development is fast becoming popular in the corporate world. Here is all that will help you to go ahead with your app development project with ease.
What is a mobile app?
It is a kind of software designed using a particular platform to run on specific devices. For example, a mobile app can design for android Smartphones, iPhones or Blackberry. An app can be downloaded and installed on your phone or tablets. A great benefit it has is that users will not need to provide the information into search browsing.
Things that make application development something most crucial for businesses
In this competitive world, it is vitally important for all businesses regardless of size and what they, to have an effective strategy in order to get ahead of the competition. Building a mobile app is something like that. It helps you in multiple ways – from marketing your products or services, enhancing your brand visibility to providing better services to your customers and exploring more new prospects easy to turn into a business. Have a look at some crucial benefits using a mobile app can provide you.
Increased brand visibility
Improved customer engagement
Reduced cost
Simplified business process
And time saved
In addition, there are much more things a mobile app can do for your business. But your app should be designed with your needs in mind. Define your goals and set a budget. This will help you take your project ahead with ease. Hire developers with right platform expertise for your mobile app development.
Things before hiring developers for mobile application development
With the demand for mobile app development increasing rapidly, many web development companies have started providing app development solutions. You should choose the right company that has a good hands-on and experience in the kind of mobile application development you are looking for. Here is the checklist of things you should consider when hiring a mobile app company.
Make sure it has a strong reputation in the market
Hire a company that has right expertise and experience
Equipped with world-class resources required to build an excellent mobile app
It provides services within your budget
Keeping these factors will help you choose the right company for mobile application development project. However, you should do anything that you can to ensure the company you choose is the right one for you.