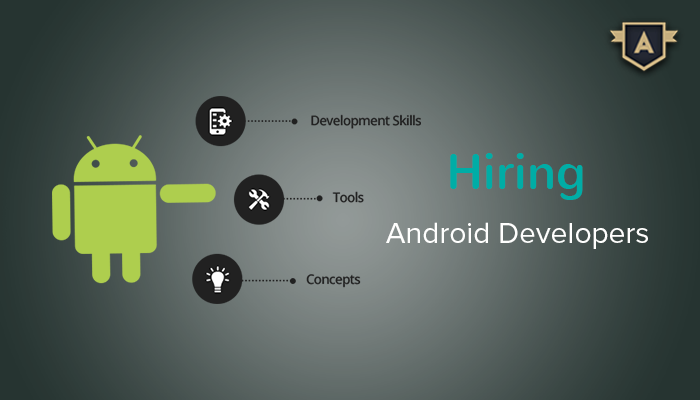 Hiring Android App Developers
With android accounting for more than half the US Smartphone market, it seems indispensable for businesses to have an android mobile application. Even those looking to make some additional money should go with android application development. Are you extremely tight on your budget? Hire android app developers and hugely save both time and money on the development. Being open source, android allows access to Libraries, enabling developers to write codes in Java based language in a simple yet effective way. It allows for customization. So you can add up more with third party apps created using Java and Android framework. This is a great advantage of using Android for app development. And hiring Android app developers is by far the best way to go with for startups and those seriously looking to reduce expenses.
Is hiring dedicated android developers is the right way to with?
First of all, let us have a look at what are dedicated developers. They are the developers who have the right acumen with vast experience and can utilize the company resources while working on a client's project. Here are some most useful things you should know about dedicated android developers.
Extensive expertise and knowledge: As they are directly responsible for clients, they utilize their best expertise and knowledge to take on your project smoothly and effectively. They have the right acumen and talent to independently work on a project that is monitored by its client.
Access to company infrastructure: Hiring android app developers you can utilize the company's resources and infrastructure. You will not need to spend on infrastructure and space for your developers.
Skilled to produce the high-quality custom product: They leverage their skills and experience to develop a mobile app that best meets your business requirements.
The transparent process: Highly transparent process is followed, which allows you to get the updates on the progress of your project. You have the full control over your project and you can lead it as you want.
High security to your crucial data: Dedicated android developers believe in professionalism. They assure you of highest security for your crucial data.
Post-deployment services: Marketing of your app is very crucial in order to make the most of your app. The app store optimization will help you ensure that people easily find your app in the store and use it. Dedicated developers will be able to help you make the right strategy to optimize your application.
With endless the opportunities and possibilities with android application development, hiring android app developers seems to be the best idea for startups as well as businesses with a low budget.