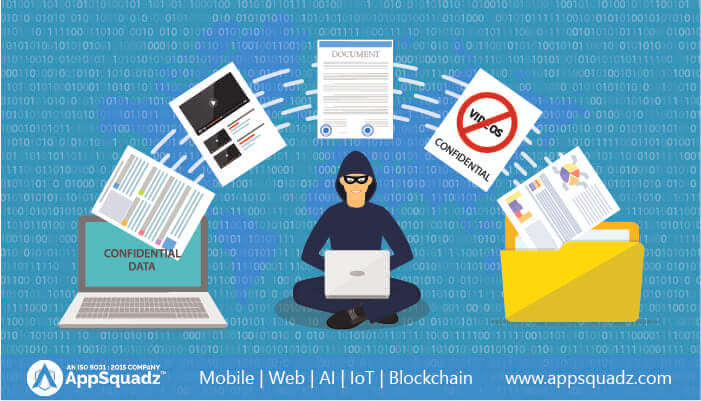 DRM on Various OTT Platforms
To begin with, the increasing penetration of affordable bandwidth, high-quality video streaming, customized OTT apps with feasible pricing models, and a practical approach towards accessibility of several output devices like PCs, laptops, smartphones, and tablets have contributed towards the popularity of OTT, applications. Hence, over-the-top platforms, formerly called OTT have gained popularity, especially during the pandemic with their global approach.
Initially, when theatres were closed due to covid, many businesses had to face loss at a larger scale. More than any other business, the entertainment industry faced cruelties coated with economic loss. In times of desperate need, media consumption increased through an alternative method of OTT. Apps like Netflix, Amazon Prime, Hulu, Disney+Hotstar, BigFix, Hungama Play, and other unauthorized websites that Indian users widely visit.
OTT platforms have provided us comfort with entertainment, but we cannot deny how the entertainment sector was still facing problems. Since the time movements were restricted – and masks were pulled up covering our nose, certain things have changed substantially. This changing dynamic has favored people working from home and the increased viewership on OTT apps.
Due to its great accessibility, there is a need for OTT applications to be protected to eliminate the risk of content breach. Although many legal ways exist for video streaming, piracy and unauthorized access have become rampant. Therefore, to deliver an enjoyable yet safe experience, video streaming should be encrypted with Digital Rights Management (DRM). DRM in media is considered the safest route for content delivery.
Attack on OTT Platforms
Most large-scale content distributors and providers, especially certain established Hollywood studios, restrict their selective premium quality from being distributed to unauthorized platforms. However, profound and newly launched OTT applications need to focus on disruption-causing vectors like reverse engineering, file tampering, malware attacks, and application forgery. Thus, reverse engineering applications harm the OTT apps drastically. For example, when a forged application lands on an untrustable app store and attempts to lure the audience while displaying information about movies, sporty games, and shows create an impulse in the customer to download the application and stream free of cost. As a result, downloading such applications can hamper the smartphones or other devices on which it was first installed.
The OTT sector is primarily based on free trials and different payment packages for a given number of months. Thus, this has given hackers a golden opportunity to break down the wall between free and paid subscriptions. From various non-traceable sources, these unauthorized users tamper the SO files, rewrite the coding, remove the subscription tag and insert malware to exploit the Java Script. In addition, there are cases when a hacker copies the coding and sells it to other competitor companies. As a result, a lack of security gives birth to a competitor's product.
Next, the other security concern is misconfiguration; if not disabled, the hacker can easily find an error. Threats such as zero-day vulnerabilities, denial of service, and exploiting the application through trial and miss methods for finding passwords often target various OTT platforms.
DRM and App Security
Digital Rights Management (DRM) is a specific featured tool whose primary focus is to stem piracy and ensure OTT content security. However, digital content was protected by a security key but later OTT development companies realized that it was not enough. Once the content has been uploaded, the premium video content is encrypted with a cryptographic key. Thus, DRM in media ensures the safest route that travels between an OTT platform and the client's server.
This deep security check system denies or permits users to implement a series of permissions and logins. Various OTT platforms opt for multi-DRM system because it works perfectly well with anti-capturing technology and watermarking. Additionally, to prevent latency, a DRM license is essential so that the content can be viewed within seconds. As Multi-DRM technology has its complexities, many OTT app development companies have strategically understood its diverse range of benefits. Therefore, to ensure the success rate of DRM, it is advisable to associate with a certified Multi-DRM company that can offer API.
Conclusion
The groundwork of any premium-quality video content should be encrypted by Multi-DRM service. Thus, this approach is the standard means for digital content to ensure a well-protected content travels from the platform and reaches the viewer. To provide this safety measure, contact a certified OTT app development company like AppSquadz Software. Then visit our website to know more about our services and solutions.