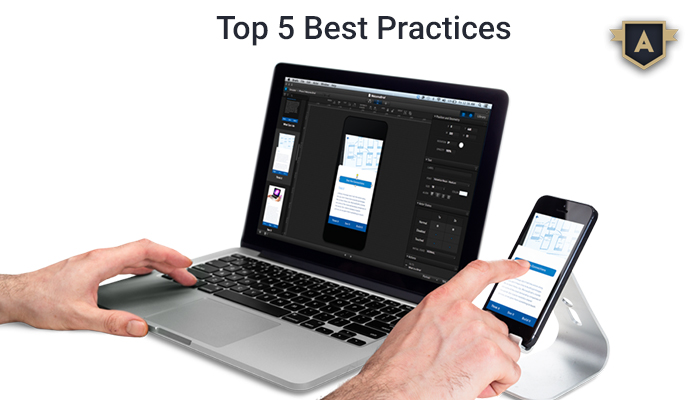 In the era of technology, people are depended on digital devices, particularly Smartphones that allow them to get everything they need at their finger tip. Mobile phones have become an indispensable part of marketing in today's business world, allowing you to reach a vast number of audiences in the most effective yet less expensive manner. If you are looking to build a mobile app that works best for your business, have a look at top 5 best practices for custom mobile application development that will help you turn your idea into an excellent mobile app.
Know the competition
It is one of the top 5 best practices for custom mobile application development that all leading app developers follow to provide exceptional services for application development. Build your app that provides a personalized experience, which is the psyche of the users and plays a vital role in mobile application development. In addition, it is crucial to spend time on learning from the competitors so that you can be able to build your mobile app in a way that gives you an edge over your competitors. Finding the similar apps in apps store and analyzing them, considering the benefits and lacking points will be extremely helpful in creating the right design your app that brings the value for your money.
Define your audience
It is something you must do before you plan or start developing your mobile apps. With the audience in mind, it becomes easy to build a mobile app that provides better user experience, which is a crucial factor for the success of your app. Analyze the demography of your users. Look at their profiles. This will give you a good insight into what your target audience would like to do with your app. So you can work on that and come out the right app.
Focus on user experience
User experience is something that matters most in mobile app development. Of the top 5 best practices for custom mobile application development, it is the most crucial one that defines the success of your app.
Focus on app Security
Your data are crucial and so it is very important to protect them. Building a mobile app? Make sure that your app is designed in a way that ensures better security to your crucial data. Security is one of the most pressing concerns in app development. And this is why renowned app developers use the best technology and tools that help build a mobile with better security features.
Put in analytics features
Including analytics features in a mobile app allows you to monitor and track user activities and interactions. This is what can help you get crucial data and information that plays a vital role in effective strategy planning.