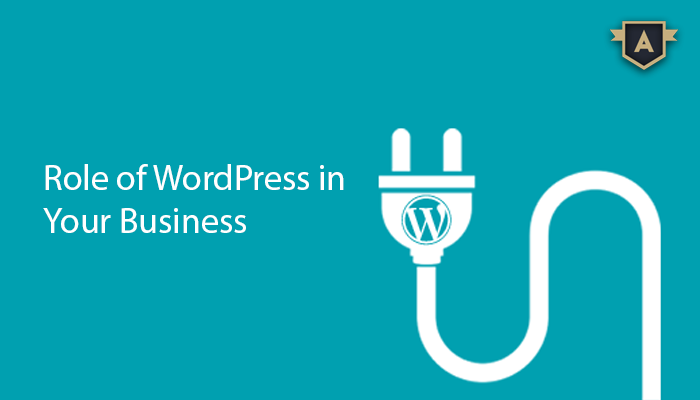 WordPress
While running a small business, the website acts as a storefront. If your website is not appealing, or if it does not have a mobile version, the customers would not be attracted towards your business. Many small business website owners believe that they have everything what the bigger business include in their website. But in real, this is not true. Small business Website Design and Development matters a lot. Today we will discuss the role of WordPress in your Business.
Most of the small enterprises choose WordPress as a CMS for their website re-design. WordPress is a free tool which is used to power the back-end of a website. WordPress is generally known as Content Management System (CMS) as it allows you to easily make and organize all the media and pages on the website so you can maintain and update your website easily when required.
Below are the reasons to consider WordPress Development for your small business website re-designing?
1) Exercise Your Website as a Blog
If you have a different website for your blog, then making your website on WordPress platform will solve the issue. You can simply make a specific page on your website to be your blog. After that you can easily start posting articles on your blog page and keep your content updated to keep the customers engaged and updated about your business.
2) It Updates Automatically
WordPress gets updated automatically in terms of security and keeps itself lined up with the most current policies. So, you can be assured that your website will be updated and will be more secured automatically for visitors and users. Moreover, you can turn off the auto-update feature and can update WordPress manually when required.
3) It is an Open Source
By "Open source", it means that the developers are allowed to integrate Word-Press with Plug-ins themes and updates. This way the system keeps itself updating persistently with fresh addition which does not cost anything.
4) It is SEO Friendly
SEO means Search Engine Optimization. SEO helps your website recognizable by the different search engines such as Google, Bing and Yahoo. It provides a way to the small business owners for analyzing and enhancing their website in the easiest way possible to engage search engine traffic.
5) It is a Proven Tool
WordPress has been in use by many companies for more than 10 years, so it is not product which needs to prove anything in the website and web development market. WordPress may not be as perfect as other CMS, but surely it is flawless. And, as more time passes, all the minor and major issues of the WordPress will become a thing of past.
6) It is User-Friendly
User-friendliness is one of the best aspects of it. Almost everyone can easily login and start using this great tool. Most of the companies find it very easy to manage their website, post blogs, publish articles, editing their website, and manage users and a lot of similar things.
Final Words
If you are also starting as an entrepreneur, or if you are looking to speed the growth of your business much effectively, you can boost it with a website. And, there is no better option than WordPress for it.