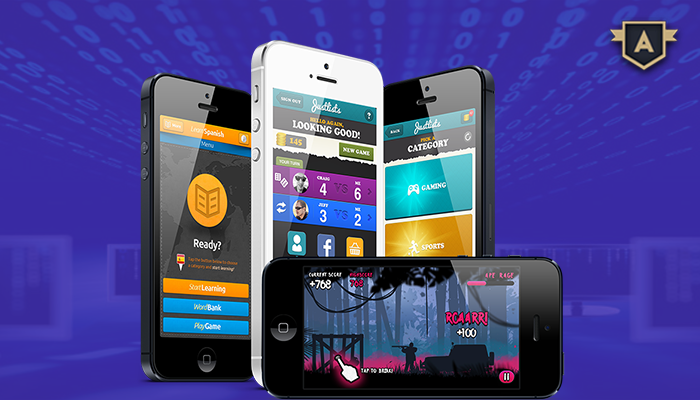 Why iPhone Game Development Can Be A Good Idea for Your Business?
iPhone Game Development
Mobile gaming is a result of speedy growth in the different technological fields comprising modern software and feature-loaded apps. Both iOS and Android versions of OS are extensively used by the worldwide users for accessing diverse multi functional applications through varied handheld gadgets. As the market is pouring out with different mobile applications, the most popular and successful gaming apps were firstly launched on iPhone only. At present, most of the companies are looking to employ iPhone game developers to get high-performance mobile apps as iOS devices come loaded with modern functionalities and features. As iPhone is displaying modern interface with advanced functionalities, that's why iPhone game development can be a good idea for your business.
This is the reason, companies prefer iOS over android application development services for getting unique apps with engaging and exciting features. If we talk about gaming world, both independent developer and the app development companies consider iPhone app development as their first choice.
Key Elements of iOS Apps That Result in Better Gaming
1). Flexibility for Enhanced Gaming Experience
The iOS versions of the gaming applications are also becoming popular like the Android versions. In 2016, numerous iPhone applications were introduced that are counted as the top gaming apps including Pokemon Go, Super Stickman Golf 3, Clash Royale and many other. In fact that these famous iOS applications never gained as much popularity with their Android versions. Although Android is a close competitor of iOS, it without a doubt fails in the context of gaming applications for the mobile devices.
2). Strengthens Brand Image
iOS is extremely upgraded interface built especially for the iPhone mobile users. Most of the mobile game developers chose it as their best platform for designing quality games while integrating engaging, dazzling and high quality graphics. Not only this, iPhone gaming applications provide flexibility to the users and the businesses to strengthen their communication bond.
3). User-Friendly and Highly Compatible Features
Beside Android application development, the developers are more engaged in designing iOS game applications for the business. They lover this job as they can implement their creativity freely when designing iOS applications. This is Because, it doesn't require more effort and remains consistence across varied Apple devices.
Considering all the above elements, it is obvious that hiring iPhone game application developer is an ideal step for every business in the world. With varied modern functionalities and quality features, iOS applications are becoming more and more popular with every passing day. And, that's why, iPhone game development can be a good idea for your business.