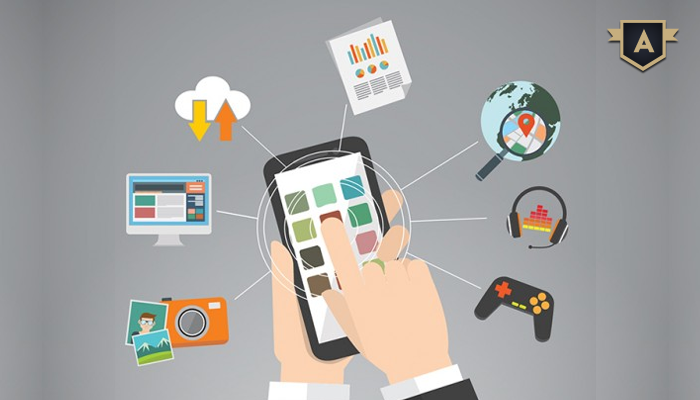 It is the era of information technology, and so be it professional or personal life, you cannot imagine a life without technology. The advances in information technology, in particular, the internet enabled means of communication, take mobile applications for the best example and have greatly affected the way businesses were run before. A mobile app is a versatile tool that helps a business organization in a multitude of ways ranging analyzing customers' behavior, their buying habits, the sources they are coming from to your website and the likes. In addition, a mobile has much more to do for an organization looking to get an edge over their competitors. So select from top android app development services in the USA for your mobile development project.
Switching Over to Android
Over the last few years, the number of Smartphone users has tremendously gone up. As a Smartphone can be used in many ways, people are increasingly switching over to mobile. Whether watching movies, making a phone call, browsing the internet or connecting with people, a Smartphone is all you need.
In the latest years, the android market has seen the launches of Smartphones with sophisticated features for the most affordable prices. All leading mobile companies are toiling hard to come out with phones with better features for a pocket friendly price. A large number of android phones users, which are still fast growing, make switching over to the android is a good choice. This has pushed up the demand for top android app development services in the USA among businesses in all verticals – from healthcare, hospitality, education, sports, IT, accounting, the law to lifestyle based sector.
Building an Android Mobile App Get You Huge Benefits
Looking for a personalized touch? An android app can be the best choice for you. The entire platform is ready for customization according to needs. From integrating to tweaking, you can customize your app as you want. It is the best mobile application development platform in terms of application and process architecture. Here are some of the most prominent benefits:
Reduced cost of the project & High ROI
Open Source, making it more affordable further
Easy to Integrate allows you to effectively sync with your resources
Multiple Sales Channels boost your business revenue
Easy Adoption
How to Build a Mobile App for Android
Though android is easy to use, the process of development is very intricate, requiring different skill sets. Put simply, a developer can efficiently juggle through different roles of a coder, designer, planner, strategist, etc. So you need to have a team of professionals with the right expertise and experience in different aspects of building a mobile app. A company like AppSquadz widely renowned for its best-in-the-class android app development services in the USA will be a good choice for your mobile application development project.