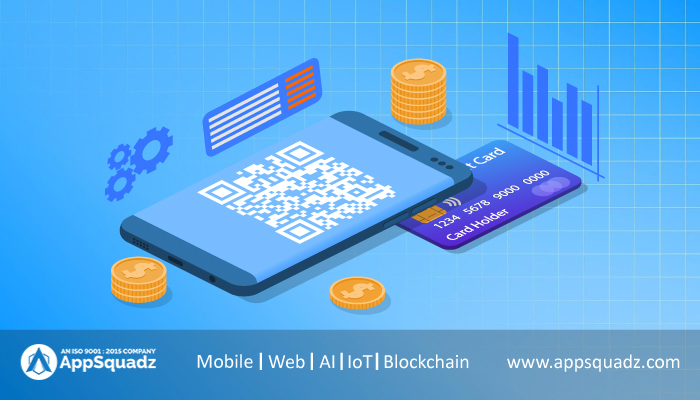 Mobile App Development for Retail Business
With digitization, many things have come to us in our pocket in the shape of a device called mobile. Mobile has made many lives easy, and people have grown addicted to its use. For even small work we rely on mobile devices. It has been noticed that people spent 3 to 4 hours on average in a day on a mobile phone, out of which majority portion of the time is spent on mobile applications. This has led to the growth of mobile app development in the market.
Variety of businesses from all over the world, do not rely anymore on the physical dimension for promoting their businesses. There is no need for the retailers to communicate discounts and offers to the customers through billboards, pamphlets. All of these promotions can be handled through mobile applications. Majority retail business owners are now shifting to a mobile app development company to grow their businesses universally with mobile app development services.
Reasons to adopt mobile app development
Build a stage
Mobile application works as a stage for the business to reach people all around the world. Mobile apps have benefited both the retailer and the buyer. The mobile app development company has many aspects to consider developing an application. Mobile app development services are economical, prices of app development, the collection of information, listing of products, all is very affordable. Mobile apps for retail or e-store prove to be beneficial on both the client and the retailer's end.
Smart e-shopping
With the rise in the trends of online shopping where things are just a click away, having an e-commerce store or an online retail store is so beneficial. It helps the business owner to reach the potential buyer only still in one place. Likewise, it helps the buyer to look for a commodity anywhere in the world and purchase it with just a click sitting anywhere in the world. All it takes is shipping the product from the business house to the customer. Get in touch with our mobile application development company to own your mobile app for your business now.
Anyone can have a mobile app for their business
Even if you don't own a physical store, you can still have customers via your mobile application. The web is a platform where you interact with your customer. This provides the customer with a comfortable shopping experience with no need to stand and shop for hours. With added benefits, customers like buying from your application. Like speedy delivery, discounts, combo offers and so on. Whether you own a big shopping house or not, you can still have a huge list of loyal customers.
Unique and better user experience
With the swift progress in the field of technology, mobile applications today can deliver ultimate user experience. With artificial intelligence it is possible to show customer only that option which interests him in purchasing. Virtual reality, augmented reality all of these technologies can provide the customer with a prior view of the commodity they intend to buy and raise the level of shopping experience. Thus once you have the customer's attention, profits are not far off your reach.
Conclusion
Today, there is a need to change the way we look at business and means to make a profit. With the world going digital in many ways, it is essential for all to make alterations in the way of doing and creating business opportunities. Staying updated with the trends of e-commerce and adopting the latest trends in the market place is essential to stand ahead in the business race. It's never too late, get your business app developed from our mobile app development company.