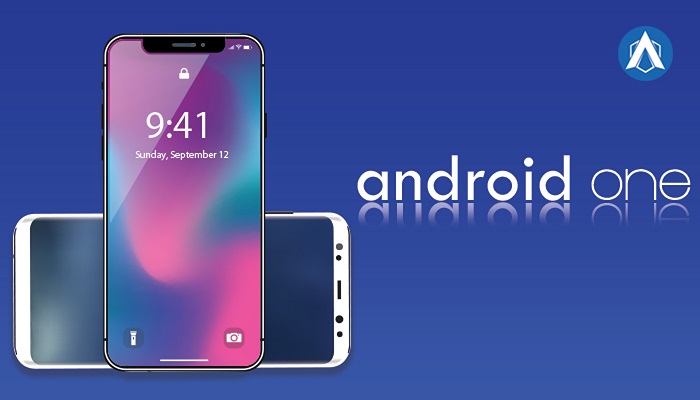 Your Phone's Strength With Android One
The Android One is one of the built-in software product by the tech giant, Google which adjusts along with adapts with the needs of the user's usage of android apps for better usage and improvised facilities. It was first presented by Sundar Pichai CEO, of the tech giant, Google. It was made keeping in mind the latest Android users in 2014. It was initially released in the rising market accompanying the budget and lesser powered devices with the Indian market kept in mind but then gradually, it branched into most of the South-Asian countries such as Nepal, Pakistan, Sri-Lanka, Bangladesh, Myanmar, Philippines, Indonesia etc.
Google teamed up with Micromax, Spice, and Karbon for the launch. But now, the system is available with various ranges of mobiles. It does not come with the most advanced Android version, which is the Pie. It accompanies every existing Android version on which our phones run on currently, i.e. Android 8 Oreo and above.
Although, certain companies are finding it difficult to support previous versions of Android to be used again because android pie mostly offers irreversible updates and any discrepancy can cause complicated issues. The supreme goal of the introduction of Android one is to build a dominated and controlled Google Android products, which are sold through the other hardware partners and not Google directly. The focus is on smartphone manufacturing companies who will join Android one and provide the customers a secure and firm version. Every smartphone will be free from duplicate applications extra services apps bloatware and only include what the manufacturers have put in.
That means the phones won't contain additional services supplementary keyboards or news apps. Google directly maintained the systems and security of the earliest launched devices. In 2016 phones with the Android One, were introduced in Japan with the support of Softbank and now it remains to be the best-selling mobiles in mobile stores across our country. The most fundamental offering from this product: according to Google, it is probably the most refined form of Androids and it is the most efficient Android version. 
It fundamentally includes every positive aspect of Google plus a concrete operating system that is the core. Its phones have their set of features such as efficient power conservation tactics by prioritizing background activities and leading to a longer battery by google but at the same time, these are quite different from pixel phones which come with its off the ordinary features such as pixel launcher and pixel camera which is unavailable on other devices.
Some Google-controlled properties of Android one smartphones include
Google-apps: The device has inbuilt Google apps such as maps duo and YouTube, even Google-play, with service of security to prevent malware from hijacked applications. Basically, it offers every Google service.
Google-Assistant: Android one comes with an upgraded and optimized service of Google Assistant which can be utilized for calling locating and other purposes.
Google support: the manufacturers of the devices only have a small role in managing the phone's software and also, they hardly alter the software for Google to easily give out upgrades. Hence, with the devices of this OS get upgrades for two years and three years of Android monthly updates for security claiming the devices that are most secure in the ecosystem. A user would have android Q if he bought the device at Android 8 Oreo.
The updates are really fast reported Nokia users since one doesn't have to wait for the manufacturer's update notification. Update speed is also probably the biggest perks of android one. But recent reports show that the update adoption rates are extremely low, almost 19.2 percent of all active users and android members has opted the option to get Android 8 through upgradation.
Devices for Android One
Hardware Manufacturer support: It provides software support to hardware parts of a phone allowing additional features and respective software. For example, Nokia phone might have their own customized camera with features such as specially set pro modes other than the normal Android camera. The user might be able to capture splendid pictures on their device manufacturers' camera and also utilize the vast experience of default gallery which is Photos to ensure storage high quality and other purposes. The HTC u11 added a squeezable frame with the controlling software. Likewise, speaker, cameras and other hardware parts are also supported by android one.
Nokia is the most leading device seller of Android one along with HTC and LG. HTC u11 is the prime handset after that came Nokia 6.1, 7 plus and then LG g7 one. Xiaomi a1, Xiaomi m1, mobile x1, moto x4 general mobile gm6 general mobile gm5 and general mobile gm5 plus has this Android OS.
Since arrival of 'Android Go' much modern technology which allows maximum Google-based apps on a minimum storage and larger experience on smaller hardware android one was expected to witness a downfall since 'Android Go' seemed to be a slimmer and handier technology for a faster function smartphone but the recurrent upgradations offered and features seems to be keeping it active in market. This is the most popular framework to be used by any Mobile app development company.
If you are looking to develop or design a Mobile application, please contact us for any support.