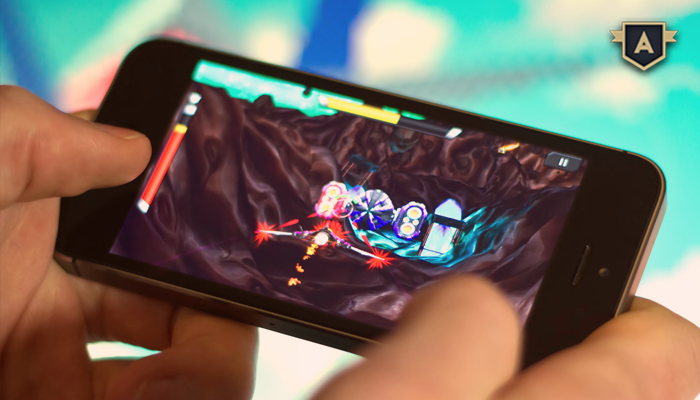 iPhone is the new place for the gamers to experience highly-addicting games. Our dedicated team of game developers are themselves avid gamers who ingeniously combine all the modern features and associated mobile gaming technologies while catering the best-in-class iPhone game apps development services for your project. Our team's proficiency and dedication in iPhone game and app development has made us to come up with engaging games across diverse genres.
We have designed our iPhone game development process in such a way that we can easily develop and deploy a game with engaging game play and amazing music for drawing more and more gamers to your game. Our premises is appropriately loaded with all the latest tools and technologies essential to carry iPhone Game apps development process efficiently and effectively.
Advantages of iPhone Game Apps Development For You Business:
Minimized Development Cost
Our developers leverage avant-garde gaming tools and technologies that help minimizing time and cost of game development remarkably.
Graphic Integration
Our fervent team of proficient game developers combines engaging graphics and interactive features that captivate gamers a lot.
Leverage iPhone Features
Our iOS game developers lets you get the most from advanced and innovative features of iPhone through their immense proficiency of iOS platform.
Monetization
Through in-app purchase feature that we smartly integrate in graphics and gameplay without affecting the theme, you can easily monetize your iPhone game.
Why Hire Our iPhone Game Apps Development Services:
Hiring our iPhone Game apps development services lets you enjoy greater benefits compared to other service providers. Some of the main factors that makes us best among the others include:
Flexibility:
We designed our engagement models in such a way that our clients can have the flexibility of hiring our dedicated developers as per their budget and requirements.
Fully Equipped:
Our team is fully equipped with all the genuine software and licensed tools for bringing the most engaging and exciting game for your project.
Seasoned iOS Game Developers:
With our dedicated game developers and designers, who possess an average experience of 3 years, are capable of transforming your innate creative idea into a profitable and captivating game.
Ethical Work Atmosphere:
Our each and every team member obeys the code of ethics set by the organization. They voluntarily serve with harmoniously while keeping the professional integrity.
If you have any idea which you think can be the next big hit like Pokemon Go or Flappy Bird, Our team of experts at AppSquadz is ready to give your project wings that can help it fly high all over the globe.