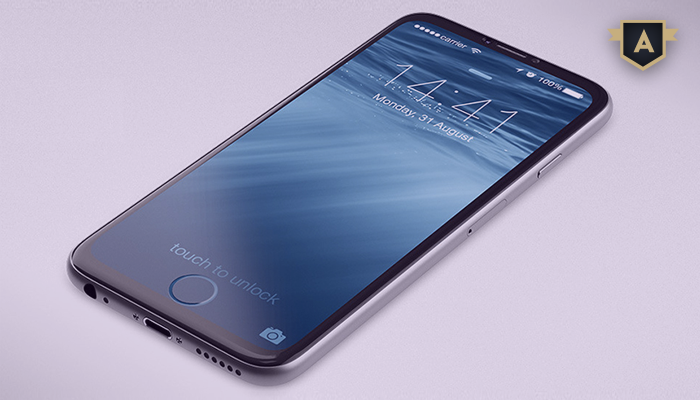 Apple has launched the tenth-anniversary edition of iPhone — iPhone X. At a starting price of Rs 89,000 ($999), iPhone X is the company's most expensive iPhone launched so far. Apple CEO Tim Cook called iPhone X "the biggest leap forward since the original iPhone."
Here's all features of iPhone X you need to know …
OLED Screen
Apple iPhone X is the only one of the three new iPhones launched (other being iPhone 8 and iPhone 8 Plus) to have an 5.8-inch OLED display. It features Apple's highest resolution phone display: 2436 x 1125 pixels at 458 pixels per inch density (ppi). The company has termed this Super Retina display. The HDR display also supports Dolby Vision and HDR10.
Water Resistance, Glass Back Panel
Apple iPhone X comes with an all-glass front and back. It features what Apple claims is "the most durable glass ever in a smartphone in silver or space gray, while a highly polished, surgical-grade stainless steel band seamlessly wraps around and reinforces iPhone X. A seven-layer color process allows for precise color hues and opacity on the glass finish, and a reflective optical layer enhances the rich colors, making the design as elegant as it is durable while maintaining water and dust resistance."
Drops Home Button
Courtesy edge-to-edge display, there's no Home button on iPhone X, iPhone application development companies has removed home button. Users now just need to tap on the smartphone to 'wake it up'. It has also got a new gesture language, swiping up will launch the multitasking screen. To switch to another app, users just need to pause mid-swipe. Holding the larger side button will launch Siri. This is what dedicated iPhones developers from USA & India did.
TouchID Makes Way for FaceID
There's no fingerprint sensor in iPhone X. The TouchID has been replaced by FaceID. iPhone X uses facial recognition to unlock. Users can set up FaceID by letting their iPhone X make a detailed digital "map" of their face. Apple claims that FaceID is much easier and safer. According to the company, there's a one in a million chance of someone being able to 'hack' your phone. FaceID is said to be powered by 'neural engine' powered by the company's A11 Bionic processor.
Features Wireless Charging
Wireless charging comes to iPhones with iPhone X, iPhone 8 and iPhone 8 Plus. The wireless charging in the new iPhones uses a standard called Qi, the same that is also used by Samsung Electronics. Apple also announced that it is making a charging mat called AirPower that can simultaneously charge an iPhone, Apple Watch, and AirPods.
Storage Variants: 64GB and 256GB
iPhone X comes in two storage variants, 64GB and 256GB. Apple iPhone X is priced at Rs 89,000 while 256GB variant is priced at Rs 1,02,000.
Dual Camera Set-up
iPhone X has dual camera setup at the back. Both the rear cameras are 12MP and have optical image stabilisation (OIS) support. While one has an aperture of f/1.8, the other has f/2.4. It offers 4K video recording, new quad LED True Tone Flash with Slow Sync. At the front, there's a 7MP TrueDepth camera. Apple is said to have developed it specially for FaceID.
Powered by A11 Processor
iPhone X is powered by Apple's all-new new A11 bionic chipset. It has a six-core CPU design. Apple claims that it offers two hours of higher battery life than iPhone 7.
Pre-orders start October 27 in 55 countries across the world, including India
Apple iPhone X's pre-orders will start in 55 countries across the globe, including India, on October 27. The smartphone will hit retail shelves on November 3. This is the first time that Apple is launching its new iPhones in India in the first wave.
Comes in Two Colors: Space Gray and Silver
Apple iPhone comes in two color variants, Space Gray and Silver. The device is also water and dust resistant. It also sports Apple's truetone feature found on the iPad Pro.
Hire dedicated mobile app developers and get a quality work in a much shorter development time without sacrificing design or features. Put forward your quote, here or simply email us your app request at [email protected]  we will get back to you soon.
Ref:http://www.gadgetsnow.com/slideshows/apple-iphone-8-or-iphone-x-to-launch-today-10-likely-features/3d-face-recognition-with-ir-camera/photolist/60470686.cms