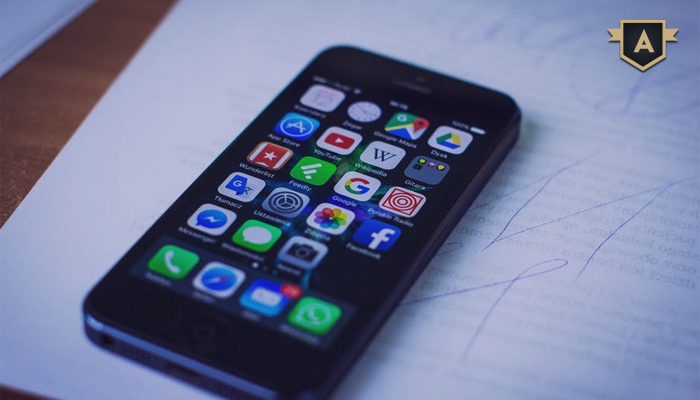 AppSquadz a prominent mobile application development company and dedicated mobile app developers are pushing the envelope on daily basis trying to improve and enhance our smartphone and tablet experiences. In fact, so many ios and Android apps come out every day that is is difficult to use and know each of them, So without wasting your time here are the best Android apps available for your Android devices.
ExpressVPN
If you want to keep your Android device safe on sketchy public Wi-Fi, you'll need a solid VPN, and ExpressVPN is one of the most trusted, secure brands in the virtual private network industry, and that's for good reason. It's super fast and extremely safe, boasting an SSL-secured network with 256-bit encryption and, get this, unlimited bandwidth and speed. ExpressVPN has servers in 78 countries (including Hong Kong, Taiwan, Japan and others) in over 100 locations around the world, so there will always be a location near you to give you the best experience possible. It's definitely one of the best Android apps!
1Weathe
1Weather is arguably the best weather app out there. It features a simple, paginated design that shows you the current weather, forecast for up to 12 weeks, a radar, and other fun stats. Along with that, you'll get a fairly decent set of lightly customizable widgets and the standard stuff like severe weather notifications and a radar so you can see the storms approaching. Perhaps its best feature is its minimal design which just shows you the weather (and fun facts, if you want). The free version is the completely full version and the $1.99 in-app purchase only removes the advertising. Most will also likely enjoy the range of weather fun facts the app offers as well. It's one of those must-try Android apps!
Google Drive Suite
Google Drive is a cloud storage solution available on Android where all new users get 15GB for free permanently upon signing up. You can, of course, buy more if needed. What makes Google Drive so special are the suite of Android apps that are attached to it. They include Google Docs, Google Sheets, Google Slides, Google Photos, Gmail, Google Calendar, and Google Keep. Between the office apps, the Photos app (which allows unlimited photo and video backup), and Keep for note taking, you have android apps for practically anything you need to do in terms of productivity. Some of the features of these apps include live collaboration, deep sharing features, and compatibility with Microsoft Office documents.
LastPass Password Manager
LastPass is one of those must-have Android apps. It's a password manager that lets you save your login credentials in a safe, secure way. On top of that, it can help generate nearly impossible passwords for you to use on your accounts. It's all controlled with a master password. It has cross-platform support so you can use it on computers, mobile devices, tablets, or whatever. There are others, but LastPass always feels like it's one step ahead. Additionally, the premium version is cheap. You can also grab LastPass Authenticator to go along with it for added security.
Nova Launcher
Initially, we weren't going to put any launchers on this list. Nova Launcher seems to be extend beyond what normal launchers are. It's been around for years, it's been consistently updated, and thus it's never not been a great option for a launcher replacement. It comes with a host of features, including the ability to backup and restore your home scresetups ups, icon theming for all of your Android apps, tons of customization elements for the home screen and app drawer, and more. You can even make it look like the Pixel Launcher if you want to. If you go premium, you can tack on gesture controls, unread count badges for apps, and icon swipe actions. There's not much else to say. It's just that good.
Pocket Casts
Those who enjoy podcasts probably have the easiest decision in regards to which podcast app that should use. The answer to that question is Pocket Casts. This insanely stable and good looking app allows you to download or stream various podcasts for your enjoyment. It features both audio-only and video podcast support so you can catch up on just about anything. There is also a light and dark theme, a sign-in feature so you can sync your podcasts across devices, and a pretty decent recommendations function. It's the last podcast app you'll have to download and one of the best Android apps out there.
Solid Explorer
File browsing is something everyone inevitably has (or wants) to do, so you might as well do it with a capable, fantastic file browser. Solid Explorer is pretty much as good as it gets in the file explorer apps realm. It features Material Design, archiving support, support for the most popular cloud services, and even some more power user stuff like FTP, SFPT, WebDav, and SMB/CIFS support. It looks great, it's incredibly stable, and it just works well. You can get a 14-day free trial, but ultimately the app costs $1.99 which isn't a bad price. It's one of those Android apps everyone should have.
Tasker
Tasker is a glorious application if you have the patience to learn how to use the app. What it does is allow users to create custom made commands and then use them in various places. There are many apps out there that have Tasker support and you can even use Tasker to create very complex commands for NFC tags. It's difficult to truly explain what this app can do because it can do so many things. Between the apps supported, plugins you an add, and the sheer volume of stuff that you can do, there aren't many apps out there as useful as this one.
Textra
All phones come with a texting app. Those apps usually aren't very good. Textra is among the most solid Android apps out there. It covers the basics well. You can send SMS and MMS messages to your friends. That includes group texts. The app can also be themed. You can choose a dark or light background, a primary color, and an accent color. Thus, no two Textra set ups look alike unless you want them to. Additionally, a helpful bot exists in the app to deliver news about updates and what have you. It's better than your stock texting app.
Wunderlist
Wunderlist is among the best Android apps for getting things done. It's a to-do list app that helps you keep track of various tasks that you want or need to do. It's great for basic stuff like remembering to take out the trash or more complex things like tasks that need done at work. Unlike most, the free version supports the basic functions, like reminders, while the pro version is made for more business-oriented individuals. It's a versatile app and you can even use it for grocery lists if you get creative enough. It's a free download which is also nice.
Hire dedicated mobile app developers and get a quality work in a much shorter development time without sacrificing design or features. Put forward your quote, here or simply email us your app request at [email protected]  we will get back to you soon.