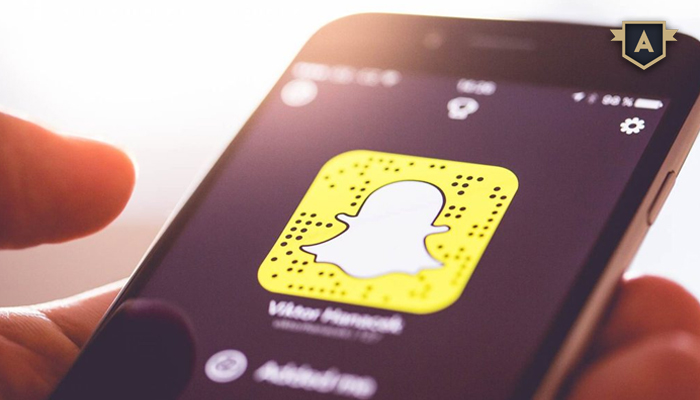 In the rising competition between Snap Inc. and Facebook Inc., the strategy of both seems to be copying each others. While Facebook is copying product feature of Snapchat, the later is also seems to be copying business playbook of Facebook. Not more than a year after Facebook officially began computing the brick-and-mortar traffic that its advertisements generate — taking from Google's playbook — Snapchat is gearing to launch its own version of this measurement and including additional ways for marketers to send users from Snapchat to their stores.
Paramount Pictures, Wendy's and 7-Eleven, were some of the earliest brands to test Snapchat's measurement tool that tracks the number of users who use Snapchat in a brand's actual location, like a restaurant or retail store, and then checks how many of those users had seen an advertisement from the brand on the mobile application. Snapchat is capable of telling if someone visited the location of a brand and that person uses Snapchat in that place. However, for this the app should be opened as the app is not allowed to track user's location when the application is running in the background.
The measurement tool of Snapchat's Snap shows advertisers the number of people who visited their location had seen the ad of the brand ad on Snapchat. Not only this the tool also tells as how many visitors didn't see the ad but use Snapchat. Although, advertisers can't see Snap to Store measurements for single locations, according to the spokesperson, allude to privacy concerns.
In addition, marketers can also use the measuring tool to see number of visitors who got attracted to its ad by comparing the group that saw a brand's advertisement on Snapchat with the group that didn't. These comparisons will show that how many visitors visited the location without seeing the ad and how many came because of the ad. Moreover, advertisers can even classify these visitors as per their age groups, gender, region, state, and region and ad type. If things go smoothly, Snapchat might also introduce classification Categories such as gamers, sports fans and beauty expert.
Snapchat is also planning to add location-related categories to its Snap Lifestyle Categories, like and "department store shoppers" and "big box store shoppers." Also, the company is amending some changes is present categories such as "fitness enthusiasts" and "travel enthusiasts" to appeal to people who use Snapchat at places such as gym, airport etc. Snapchat is also going to use data from PlaceIQ (a location-based analytics firm) to define the audience segments for location-related targeting categories.
Well, it seems that the competition between the Snapchat and Facebook is going to stiffer and bigger in coming times. Only time will tell what exactly the companies have in their mind.
Source: http://marketingland.com/snapchat-will-tell-brands-many-people-saw-ads-visited-stores-restaurants-211859