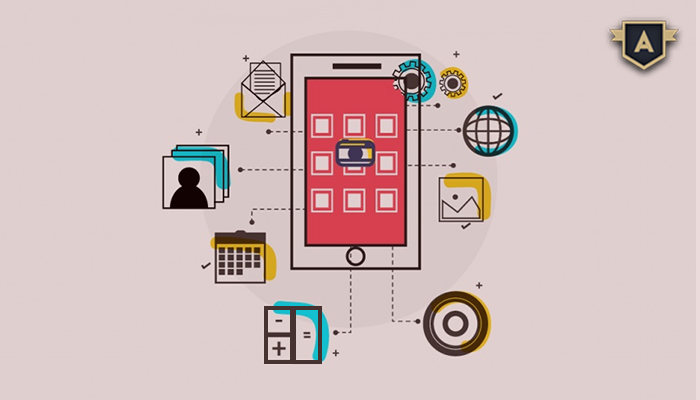 Myths About Android Application Development Company
According to some statistics, it has been found that the current number of mobile apps in Google Play Store is swiftly heading to the 3 million mark. This mounting trend doesn't seems to be stopping soon. Sounds promising from an android application development company point of view, but is it really?
Well actually, it is not so simple as it seems. The list of leading developers doesn't seem to be changing much over the last couple of years, especially in the competitive classes. Well who will dare challenge giants, such as Facebook or Google. With this being said, there are very few categories worth competing for.
Apart from gaming applications, most of android application development companies are eyeing for utilities/ tools and also, personalization applications.
Firstly, the range of options to try out seems vast. Secondly, open-source open source libs significantly minimize the hard slog. And lastly, if there's no Google, who can stop their application from getting to the top? Well, this is when the illusion of achievable success cast a spell on developers' minds, and here are the reasons:
Myth 1. The Diversity of Options to try out are Vast
The top ten Personalization applications presently comprised device launchers, ready-to-use ringtones, and wallpapers/ themes for users' Smartphones. The top ten applications in Tools are mainly battery savers, device cleaners, and anti-virus apps. Ultimately, the "vast variety of options" are limited to three potentially famous application types for every category.
Over the last couple of year, the popularity of such theme/wallpaper/ringtone applications, not the device cleaners/ CPU optimizing apps has been decreasing continuously mainly because they are useless in current times. This is because hardly anyone would download a separate wallpaper/ theme app when one can easily chose a stunning screensaver or wallpaper from his/her Gallery images.
Myth 2. Open-Source libs Minimize Hard Slog
if you look beyond the above mentioned top-10 Tools and Personalization applications – you will notice hundreds of thousands of application analogues. The functional core of these applications is generally based upon one of the well known open-source libs, and their development, certainly, minimize time or effort. But, no one would install a poor-performing, badly-designed application analogue when there are stylish highly-reliable applications available by reliable developers.
Myth 3. Without Google, No Competition
Top ten personalization applications neither comprise Google, nor Facebook apps. But this doesn't mean that the competition in this class is less severe. Well according to a statistics, it has been found that total number of apps count to 153507, out of this free apps count to 121 270 which is almost 80% of the total. If we classify the Mid/high quality applications, the number goes to 1,28,945 which is 84% of the total. Moreover, Apps with more than 50 000 downloads amount to 13,723 i.e. 9% of total.
These statistics depicts the number of prospective competitors only among the free personalization applications is beyond 1,20,000!
In addition, even though most of the competitors are mid/high quality applications, their rate of download is very low! This implies that even if your new personalization app is undoubtedly awesome, there are possibilities that you still might not be able to monetize it on Google Play. So, it is best to consult a reliable android app development company which will show you the right and clear picture for the scope of your project.