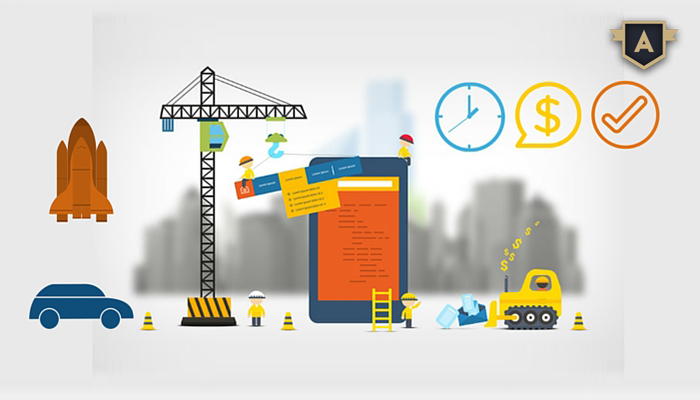 Without a doubt, the US is the worldwide hub of IT sector, but the average cost of developing a mobile application is extremely low in India than the US. So, in case you are looking for a career in mobile application development in India, it is best to tap into the mobile application market. According to a recent survey, it has been found that an average cost to build an application for Android/iOS is almost 10 times lower than to mobile app development companies in USA.
The Survey also indicated that if any business is looking forward to minimize the cost of mobile application development should consider India as their development partner. In the survey, it was found that an average Android or iOS application consumes eight weeks in development which costs about $48,000 (if charged $150 per hour in the USA). While in India the same application costs about $4800 with rate of being $15 per hour. This further implies that, if an Indian mobile app developer spent 8 hours per day on an average, the project would take 8 weeks to get completed.
The inflating application ecosystem, rising market of the mobile app industry, talented and skilled application developers and inexpensive development costs are some of the factors that make India a perfect outsourcing mobile app development country. Moreover, this scenario has opened the gates of employment opportunities for skilled and developers who are hired by international clients and are appointed for outsourcing.
The entire survey was conducted with an aim to comprehend the non-technical person with the key elements that determine the complete budget of an application. It also showcases the cost aspects and development timeline of different countries which help businesses to come up with the most precise decisions. As the numbers of Indian application developers are projected to cross the 4 million by 2018, let's watch out whether it would lead the US in terms of app development in the near future or not.
About AppSquadz Technologies
AppSquadz Technologies is the best mobile application development company which promise to delivers out of the box iOS and Android applications to different start-ups and businesses throughout the world. The company is known catering mobile solutions in reputed countries such as US, UK UAE, and many other nations.