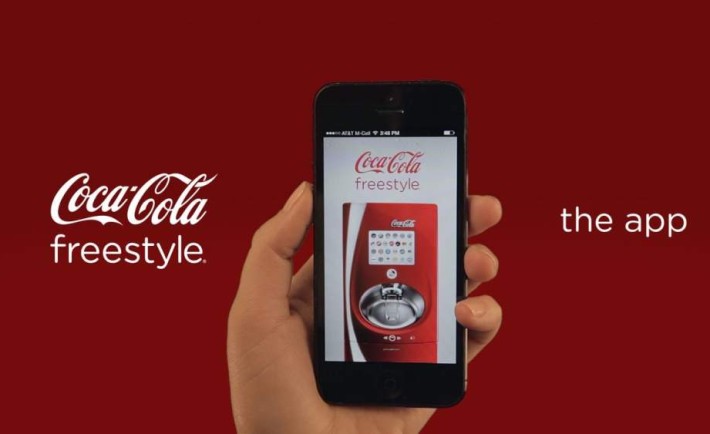 Overview
Coca-Cola is a carbonated Soft drink. The Coca cola app gives you the freedom to discover and create your own drinks. Login into the app explore the 100+ drink choices. Coca cola is a popular soft drink sold in restaurants, vending machines and stores worldwide. Coke is the registered trademark of the coca cola company. Cola is the world's most valuable and largest brands. It's App developed by "AppSquadz Technologies Pvt Ltd" which is running great these days.
Business Need
 Our Client wanted to get an app that work on both platforms i.e. iOS and Android. They wanted a user-friendly app which is easy to use and we all know competition in the app business today is so high, our testing team test our design so that users love to use simple, professional app. Constant update and improvements keep users satisfied and number of users are increasing day by day. So Appsquadz provide a online app which is user friendly. As customers are increasingly shifting to online these days.
Challenge
In starting there are far bigger challenges, challenges such as climate change, pure water is so limited, and economic conditions are not going far better in starting days. Preserving and effectively managing the world available freshwater is major serious problem. Coca Cola is a brand in the world. On august 5, 2003, Coca cola India was attacked by the Centre for Science and Environment (CSE). Another Challenge is reputation of socially as a corporate company as fall day by day as attacked by Further NGO's. Users avoid drinking in mid of the time so almost no one is interested to see the name.
Success Story
IT is a World most valuable brand in 2011. 42% market covered by Coca-Cola. It TV Commercials will help to popular to home and people to people. Coca also joins hands in a mission to prevent transmission of HIV from Mother to child. . As Appsquadz provide a App for Coca Cola it will help collect them all flavours and many more. This free, easily useable app is perfect for party, or makes everyone happy.
Double the revenue and increase the system margins.
Become one of the world Premier Employers.
Be the most preferred and trusted business partner.
Attain Corporate Global Leadership in Corporate Sustainability.
Manage People, time, and money for the greatest effectiveness.
Relationship with AppSquadz
AppSquadz was begin the Era of mobility. Coca cola was one of the Premium Client; the future of the world will be high-tech. AppSquadz has been at the forefront of mobile application development. As the World class apps from our team to the client will help to strong our relationship. It presents a great opportunity for us to build innovative and intelligent applications that can solve real world Challenges. As we are not only provided apps on lower costs, we also build new innovative development Strategies. As Commitment to Quality are in our DNA as also Coca-Cola we ahead with a good understanding and maintain our dignity in the market. As Coca-Cola achieve Big Goals in Less Time.
The Solution and Result Completed by AppSquadz for Coca-Cola
As our complete team know very well its brand equity, company valuation, and vast global presence. We are just targeting its Developing customers as in future days, as more on more everyone comes to an android and windows phone. We just covered a large market share with our app; just get reviews i.e. Customer Loyalty, making Strong Marketing Strategies and the result comes everyone knows Coca Cola offers 400 brands in around 200 countries with 1.5 million of servings every day.