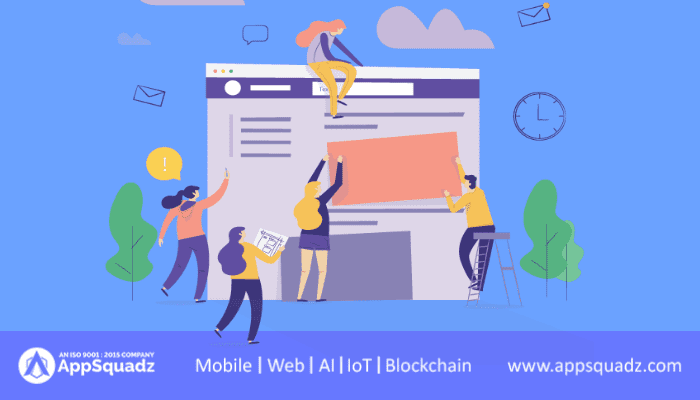 Redesign Your Existing Business Website?
The day smartphones entered the market, we as a species had undergone a transformation. With the emergence of technology, our lifestyle and vision toward growth changed. This introduced trends in digitization and digitalization.
Start-ups and large enterprises were looking to cover a diverse audience while maintaining and delivering high customer support for their business and service providence.
That was then, and this is now: Online marketing is still uncharted territory for several businesses in the market. The success rate of mobile and web apps is stellar, due to which marketing and audience engagement have undergone drastic measures of improvement. ECommerce, retail, technology, and the knowledge sectors boast mobile app development. The last decade gave us smartphones, such that both developed and underdeveloped countries have access to them. AppSquadz is one of the fastest emerging and most trustworthy web and mobile app development companies dedicated to bringing a massive change in this technological era. It is within easy reach of every individual from both underdeveloped and well-developed countries. The high-end functionality and the qualitative analysis of the app design's performance are prominent features of our company. We are not just located in Noida, India, but are spread across the globe, including major well-developed countries of Europe and Asia. We hold a strong appearance in America as a leading mobile app development company. HTML5, Java, Kotlin, and PHP are the top-ranking development languages employed by us for android and web app development. We have also been awarded for secure and smooth iOS app development. These features are parallel to the features introduced by Apple, a company dominating the global gadget industry. Our team of expert designers, developers, testers, and deployment executives will voluntarily introduce you to mobile app development solutions with agile features.