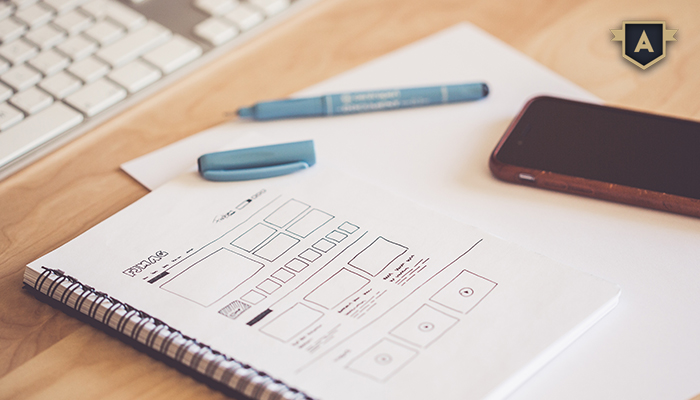 Wireframe Design Company
The advent of advanced technology has changed the way website is designed. Many sophisticated technologies are used to develop and design a website. Of which Wireframe is the one that is widely used in the industry? It is the overall structure of a mobile app or a website and is used crafting the blueprint of a website. It has various segments that include content, functionality, and user interaction. It is the key to the process of developing a website or a mobile application, ensuring that all essential interface elements are added or included in the most appropriate manner. It is the visual understanding of a wage that will later on be created. Looking to enhance the usability of your website? A reputed Wireframe design company with long experience will help you achieve your goals.
The Wireframe can also be used to create the basic navigation and the logic that enables the smooth transition from one website to another or one mobile app to another. It helps clients to understand how the app is going to be designed so that they can be able to make the decision.
Easy to create a design
With Wireframes, it much easier for designers to craft a design, review and make essential amendments to it. The frame allows for needful changes thereby helping ensure that final design is made in a way that best meets clients' expectations. You can ensure the key elements and objectives of why you want to build a website are appropriately incorporated while the website is being development according to the changes needed. Though wireframes can be crafted regularly, but as to ensure highest technical accuracy, there requires the use of appropriate sophisticated tools.
In addition, there are much more advantages of using Wireframe. Hire a reputed wire frame design company with sufficient experience and infrastructure needed to build a robust and high responsive website.
Let us have a look at some its advantages
Wire frame plays a vital role in crafting user-friendly interface. Besides, it helps do other vital things that ensure the development of a robust, quality website. Here are some prominent benefits of using wire frame in the website design.
It allows for visual understanding of the mobile application
Allows for all feedbacks for making changes
It is easier to amend unlike the actual designs
Helps ensure all elements of a screen is placed correctly in a way that best meets your requirements
It helps understand the project and scope of development
To conclude, Wireframes provide a great tool that makes it easy for designers and developers as well as clients to understand the project and embark on it successfully. It allows you to build a great basic of a creative website and a mobile application that best meets your requirements. Choose a top class wireframe design company like AppSquadz, that has a strong reputation in the market and has the world-class infrastructure needed to use the Wireframe in the most appropriate and effective manner.