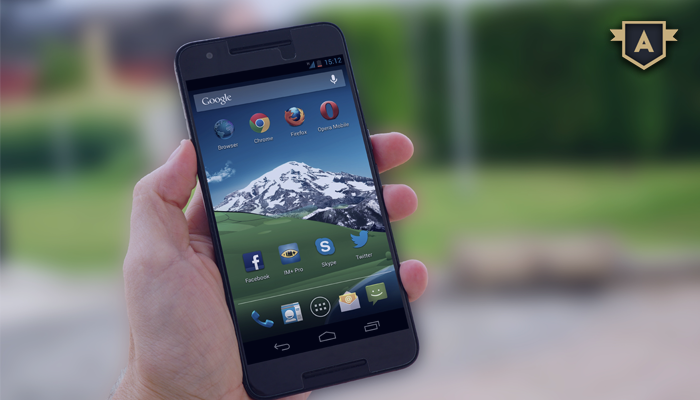 Mobile App Development USA
Android is an open source operating system owned by Google. Since the inception in 2008, Android has become the most preferred substitute to traditional operating systems, especially when it's about mobile devices. This is the reason Android mobile app development USA has become an essential part of many business which want to get noticed, reached out to more customers, and provide the top-quality customer service. There are numerous advantages of developing an app for Android devices, most importantly flexibility. App migration is trouble-free, and app developers can easily manage the system resources.
When you have an Android mobile application for your business, you can easily make it available in Google Play Store. Play Store has millions of applications (and counting) to date. This shows the vastness and popularity of Android apps with billions of users across the world. A reputable Android application development company with years of experience in developing mobile applications for this OS should be capable of helping you get started in creating a custom and robust mobile application that can help in boosting your ROI and enhance your customer service.
Android mobile app development is reasonable, which makes it ideal for small and medium-sized businesses that may not have sufficient resources to invest in applications for another operating system. The open source nature of Android is the reason that Android mobile application development requires a lesser investment. This means that developers can use the software development kit easily and build applications based on Java, leading to a development method which is easier to master and conduct. Similarly, developers can easily make the application more intricate at a more reasonable cost.
Application development for Android tends to have quicker turnaround. The stages usually comprise only three steps:
App development
Testing
Deployment to Google Play
Seasoned developers practice a graceful approach for building Android mobile apps, and they provide further support and maintenance for your applications. So you need not to worry about conducting episodic updates and inspecting bugs and other vulnerabilities by yourself.
Android mobile app development USA can be practical for a business that is integrating a BYOD policy. With Android, a company can find it more reasonable to adopt a BYOD policy, since many Android devices are priced reasonably, and the cost for development of app can be lower. Developers can build an app that have varied functions for business, while ensuring that it is secure.
AppSquadz Technologies is a top-notch Mobile App Development Company in USA. They offer innovative, interactive, well-designed, and dominant mobile app development USA solutions for small and enterprise levels. They have a remarkable track record of associating with worldwide clients and helping them by rendering out-of-the-box mobile apps for Android, iOS, and Windows platforms. They help clients in hiring their experienced and knowledgeable developers for mobile app, games and website development.