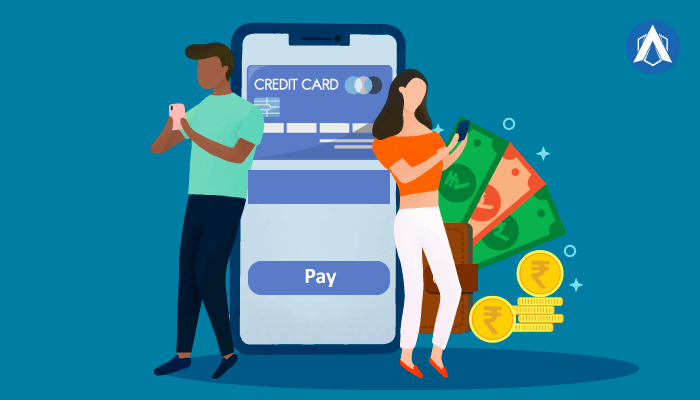 Mobile Wallet App for Digital Payment
Mobile devices and their apps have monopolized the public attention of the whole world. Starting from providing information, to a variety of services, it even manages our accounts. Beginning with using net banking for debiting and crediting money, now the mobile wallet app has taken the world by storm. Equipped with the modern technologies E-wallet software development has given the market niftier mobile wallet app. These technologies like Bluetooth, Beacon, QR codes, NFC tags have made mobile wallet app development result in operationally powerful e-wallet software's.
So what is a mobile wallet app or e-wallet app?
A mobile wallet app is a software that allows one to transfer and receive money via mobile devices. Such an e-wallet development is aimed at providing ease and convenience with the money transfer. It is simple to use, easy to access, loads the money in few clicks, helps in various kinds of payments like bill payments, DTH, postpaid, purchasing air or train ticket, bo0king shows, kitchen cylinders and what not. Mobile wallet application development has made human's reach wide and large by all means.
Determinants a mobile wallet app development company has to keep in mind.
Security
Mobile wallet application development can only be successful if the customer can have complete faith in the security system it deploys. Mobile wallet app must offer robust protection. From time to time, it must be reviewed. Clients have their confidential details on it. Therefore such technologies must be used which are hard to decrypt.
E-wallet Passbook
The e-wallet software has to have an e passbook as well. Such a book provides the client using the app with the list of transactions. The history helps the user to keep a check on the balance, amount received and sent via the application.
Digital Receipt and Notifications
On making a transaction, the mobile wallet app should send a digital receipt of the purchase via emails and SMS. Irrespective of the debit and credit amount, a notification must follow every action made by the client on the account. Promotional offers and discount are also sent via these notifications. Timely alerts must be transmitted irrespective of any activity performed or not.
Hire a Mobile wallet app development company
Hire a mobile application development company to develop a safe mobile wallet app and simple for the client to use. A mobile app development company is aware of all the latest technologies and can develop an app as per the need of the client.
Conclusion
Mobile wallets are need of the time. In the fast moving life where time is money, the flow of money must not be delayed. Having an e-wallet app right there on your phone can speed up the money transaction process. When are you going to get your mobile wallet app developed? Get your e-wallet software designed from the mobile wallet app development company. We opt for a robust platform and technologies to secure your details. The cloud computing architecture that we use stores and safeguards the vast amounts of data without any leakage. We take care of all features that are incorporated into the app to make a successful mobile app.