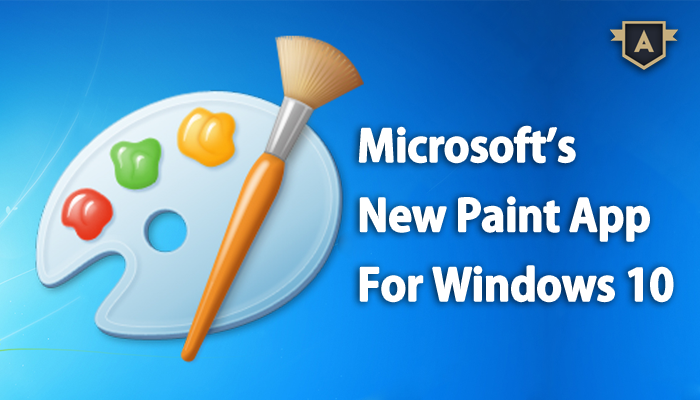 For more than 20 years, Microsoft Paint has been the default graphic editor on Windows. The last major update for paint was made in Windows 7, where users got the facility to use shapes and brushes. But now with Windows 10, there are going to be major changes in Paint. A new version of Paint in development by Microsoft for Windows 10 was leaked on Twitter website.
Microsoft's New Paint App for Windows 10
The objective of the update is towards the users of a pen. Users will now be able to draw in 3D objects in a scene. Shapes which are drawn in 2D can be converted easily to 3D. The 3D objects can now be painted over, or stickers can also be placed easily on them. One will also find assets which are made by other users. Including in a community of user-created content is a brilliant addition. Boards are also available that can be shared between users, providing a platform for collaborative painting.
The 3D building tools are easy to use and offer advanced and precise controls to the user. There are a lot of options available for those who are versed with professional 3D content making software. The latest Paint includes two options for transforming 2D drawings to 3D objects. One option is to make 2d drawings blocky, which is useful for making buildings, chairs, and similar shapes. The second option is to play with the shapes that have smooth edges.
Although there are a lot of powerful and interesting features, but even after the fresh add-ons, Paint is still not so effective image editors as compared to other image editing software. There are still several capabilities that are not included in Paint. The option of Layers would have given Paint users a lot more options to engage with. Scripting is another crucial feature which is missing. Also, no third party plug-ins support is available. Color correction is a basic feature that also is not included in Paint. Plus, no support for selection editing is available.
The current updates in paint are good additions, and really make the default image editing application a little more useful and powerful. Users will still need to have to an additional image editing software for their use.