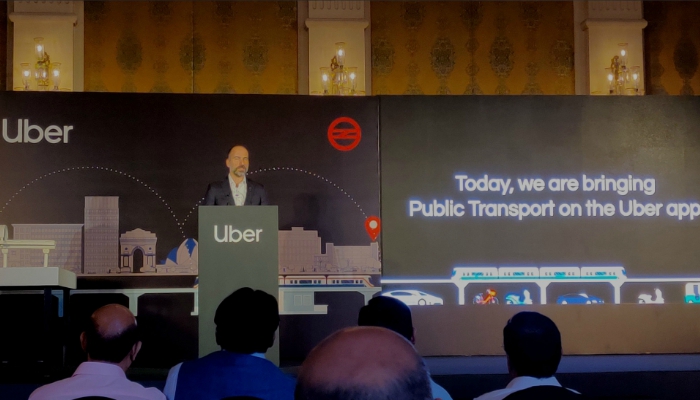 Uber Launches Public Transport Feature
Uber has added public transport features to their app in new Delhi by 2019. This new feature helps outriders and passengers using public transport will get help in riding with the uber app. this new feature will boost the on-demand ride app services and accessible to the uber go, premier, and uber pool. Uber has headquarters in San Francisco, California has united with DMRC (Delhi Metro Rail Corporation) to encounter the transport issues and establish a smooth and safe transport online network.
Highlights
From the latest blog by Uber's newsroom, they are working for years in collaboration with the transport agencies to build robust partnerships with organizations like Massachusetts Bay Transportation Authority (MBTA) to provide paratransit services in Boston, Nice, France to provide late-night connecting service to rail lines, etc. leading to smoothest public transport. Similarly, the uber now has collaborated with DMRC. This is a very common and understood thing that ride-sharing alone cannot build the model of a smart city. Recognizing the power of public transit, the company has showcase public transport features in-app for different areas. Enhancing the scope of the ride-sharing app development industry.
Working on this idea uber has launched Public Transport' in New Delhi, integrating Delhi metro and public bus service. The company has chosen Delhi as the second major Asia Pacific city for this feature as the city is the fastest growing economy in the future with a large number of working people.
From now on, the service will be provided to Delhiites, which will make their travel easier and the commuter will get information. All they will need to make the smartest route for themselves as per journey choices according to their comfort level.
When the rider enters a destiny, a public transport option will appear along with the 'UberGO', 'Premier' and 'UberPool.' If the commuter will select the 'Public Transport' feature, it will be able to see the fastest, cheapest and safest route this feature will include real-time schedules, departure time for buses and metros, including waking directions even, to and fro metro stations and bus stops.
This announcement from uber that allow commuters to know the route, call for a ride in a single tap know the connectivity over map al are coming with mobility service with DMRC stations make them the best and most preferred ride-sharing app.
Uber has also announced the partnership with DMRC with model metro station help out to create the complete blueprint of mobility. This is a crucial part of accomplishing Uber's multi-modal vision for urban mobility. Services such as UberGO, Pool, Moto, Auto, Bikesharing and the upcoming Uber Bus is surely going to highlight the power of uber organization. Along with this Uber's Wheelchair Accessible Vehicles (WAV) are going to help differently-abled riders.
Masses of transport systems integrated into the Uber app will allow commuters to get the best possible route. This will enhance mobility and reduce the carbon in the air of Indian well-developed cities, this will be environment friendly, a project of the smarter era of transit.
CEO of Uber, Mr. Dara Khosrowshahi stated that "India is a fundamental market for Uber" while addressing the media on this occasion. He further described "We believe It's a big market and would assist us with bringing innovations". Additionally, uber is willing to use Indian expertise to enhance its global market size. Still, the company is working on security and safety matters. With this, the mobile app development companies are focusing on the on-demand services app development. Businesses related to riding service are opting apps like eScooter app development, uber freight clone app development, ride-sharing app development, etc.