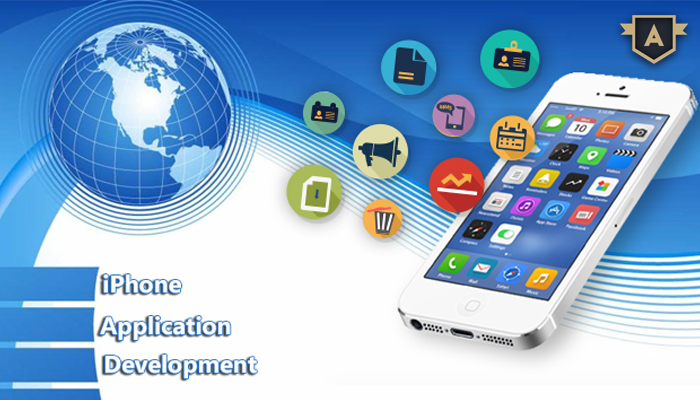 The iPhone mobile application business is exceptionally lucrative, but in order to make your app effective, you need to have a correct Mobile Application with, the appropriate features, the right implementation, and the right support. AppSquadz Technologies provides you with this and a lot more. Our iPhone application development company has produced some of the most successful iPhone mobile applications ever to shake the App market. We've also worked with and for some of the leading companies, as well as startups and helped shape their success. When it comes to iPhone app development company in India, AppSquadz Technologies is the most preferred choice.
Our Design and Development Methodology
Our design and development process is original, advanced and capable of delivering enhanced ROI to the clients. At AppSquadz Technologies, we understand the fact that iPhone app development is not about only your company and our designers. It's mainly about the end-users. In order to make your app a hit, you have to provide them what they exactly want. You need to provide them with outstanding features, flawless, user-friendly apps that offer intuitive operation and constancy.
Our design and development method doesn't begin with a technical chart or excel sheet particulars, we first set up a meeting and discuss with you about the exact requirements. We go methodically and determine the needs of your business, what you intend to gain through iPhone/iPad application development and what majority you're trying to target.
Our Dedicated Squad of iPhone Application Development
The most crucial deliberation when picking an iPhone App Development Company in India is the team that will be responsible for developing your app. Our squad includes specialists and experienced members. They are well-versed with each ifs and buts of the process, thus they are delicately involved throughout the process. They're familiar with technology and have the potential to render the best user experience and maintenance.
Our iPhone Application Development Company in India is Dedicated to You
All that we execute as an iPhone application development company is aimed to provide our customers with the best ROI and maximum level of business satisfaction. We have a squad of specialists for each phase of the process. Also, we keep you updated with every stage of the process.
AppSquadz has the experience; aptitude and eagerness to take carry your vision from planning to designing to execution, roll out, and incessant achievement. Our long list of happy and satisfied clients speaks for our success. Contact us today to know how different and distinct we are from other iPhone application development companies in India.