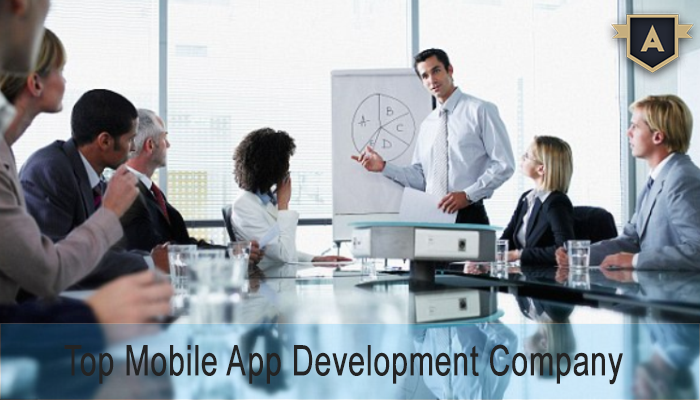 Top Mobile App Development Company
There is always a great vision behind a successful mobile app. If you also have the vision to develop an app which you think can make you famous and rich overnight, then you are at the right spot. To convert your vision of app into a reality, you need to look for three things which are – a smart business strategy, a fantastic UI/UX design, and a brilliant mobile app development team.
Fortunately, you have come to the right place where you can get all the requirements fulfilled with par excellence in one place only. In the world of humdrum mobile apps, AppSquadz is a name which doesn't settle for just "good". We at AppSquadz aim for the best, and that's where we take our clients' vision.
Our aim is to Provide:
Inventive mobile business strategies
Stunning user experience designs
Powerful swift mobile app development
Exceptional marketing launch
In addition to above, we confidently say that we are simply the best at what we do. We bring quality solutions to even the most impossible situation faced during the development of a mobile application. With our dedicated squad which is well-informed in technical knowledge and well-experienced in developing innovative mobile applications, our clients feel a sense of security and contentment regarding the quality and deadline of their projects.
Whether you are looking to develop a mobile app for android, iOS, Windows, or Blackberry; AppSquadz guarantees low costs service with efficient productivity. Apart from this, you can also go for Cross Platform mobile apps development.
What is Cross Platform Apps Development?
Having app developed for a specific operating system will not target a majority of Smartphone users. You will get to target limited audience if you opt for specific Android, iOS, Windows, or BlackBerry apps.
In order to target more audience, you will need to develop the mobile app for more than one operating system. AppSquadz also offers services of cross-platform mobile application development for Android, iOS, Windows and Blackberry mobile devices. We have experienced qualified professionals for Cross Platform development tools. Our designers and developers possess skills required to optimize the user experience and user interface of apps for multiple Smartphone OS. They make sure that every feature client demands are accessible easily to end-users.
The cross-platform technology is considered quite useful in a lot of devices and platforms with writing a nominal amount of codes. It is the essential tool to reach maximum user and thus maximizing profit.
Mobile Application Testing Services:
Developed a mobile app and now looking to test it? AppSquadz Technologies also have a dedicated squad of skilled, customer-oriented and meticulous professionals with a diversified ability set in QA and Testing. We have great experience in providing QA and Testing as an addition of our development services and also as an independent project.
Whatever needs you have related to mobile app development, AppSquadz will live up to your expectation in every condition.