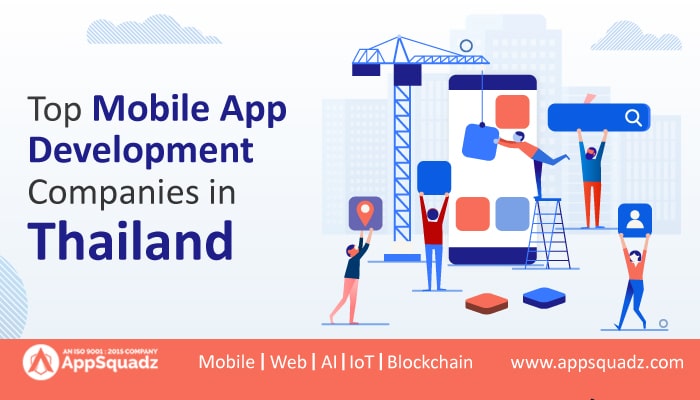 Mobile App Development Companies
Technology keeps on reinventing itself and becoming more better day-to-day than ever before. Mobile applications are one such example of the reinvention of the technology in the current scenario. With the increasing rate of technology adoption, no business can be marketed offline, be it a giant or small business. Mobile applications are also renowned as mobile apps which are software programs for mobile devices. Mobiles apps have turn mobile devices like smartphones and tablets into the miniature powerhouse of use and recreation. Ever since the introduction of the mobile app, numerous tasks and work can be done within no time. The efforts of the mobile app developers have not gone in vain as they have come up with a useful thing in the form of mobile applications.
The mobile application development companies are doing a good business along with serving the users. The efforts of the app development companies can't be overlooked as they attempt the most desirable to provide the output that will be loved by the end-users always.
Here we will be discovering and discussing the professional mobile application development companies in Thailand so that businesses in Thailand don't lose potential business opportunities. Mobile applications are a prominent source of marketing to augment your business revenue. Not only business revenue, but apps also deals with and adapt the latest technologies to offer efficient productivity and hassle-free task management.
Let us discuss in detail about the top mobile application development companies in Thailand:
AppSquadz
AppSquadz, which was founded in 2014, topped the chart and is at the number one position while talking about app development companies in Thailand. The squad has been extremely talented and versatile to keep up the expectations of the users in Thailand. They have successfully deployed 650+ applications so far. They offer services in Mobile App Development, UX/UI Design, and Mobile & App Marketing. Additionally, with collaborative industry exposure of 12+ years, they have now become proficient in android, iOS, gaming, Web development, and the other related platforms. They also focus on open-source technologies like HTML, JavaScript, and WordPress, Symfony framework, Vue.JS, Angular JS, or React JS, mobile applications with React Native.
IWA Ltd
Following AppSquadz, IWA Ltd is at the second spot in Thailand. Founded in 2009, the company design, develop and operate web services and mobile applications. They believe in combining the existing ideas and concepts with substantial expertise to plan, design, and create user-friendly web and mobile solutions. They excel and deal in Web Development, Mobile App Development, and Wearable App Development. Using the latest web and mobile technologies, they try to enhance the core processes of development.
Gomeeki
Among the top mobile application development companies in Thailand, Gomeeki also stands third which was founded in the year 2008. They have all the capabilities and insights that are required to engage and manage mobile users in real-time, making it easy for businesses to grow their business. Coming to their services and products, they furnish services like Digital Strategy, UX / UI Design, Mobile (iOS & Android) App Development, Customer Identity Management, SMS, Marketing Automation, Lead Generation, and Debt Collection. Having its headquarter in Sydney, Australia, the company has a power-packed and passionate team of 40 mobile app developers.
Lockstep Labs
Now, the company founded in 2015 has also made up among the top mobile application development companies in Thailand. They work with a small number of long-term clients, so the client and CEO would be determining the technology. So, depending on needs, you can hire the developers for your work who will recommend you the best advice. They have their core competencies in Web Development, Mobile App Development, and Application Testing to improve the scalability of the applications be it existing or a new one.
Outsourcify
Outsourcify has also been a name in the list of top mobile app development companies in Thailand. Founded in 2012, Outsourcify is a web design and development agency. Being a Thailand-based company, they develop websites, apps, and mobile apps for customers globally. They enhance the work process and enforce quality control which helped us in having an extensive portfolio of customers from all parts of the world. They focus on open-source technologies like HTML, JavaScript, WordPress, Symfony framework, Vue.JS, Angular JS, or React JS, mobile applications with React Native. They currently hold 30+ web designers and developers who bring their expertise to every project. They offer services like Custom Software Development, Web Development, and Mobile App Development. They currently hold 30+ web designers and developers who bring their expertise to every project. They offer services like Custom Software Development, Web Development, and Mobile App Development.
Senna Labs
Founded in 2015, Senna Labs is a full-service digital agency that offers services in custom web and mobile application development, DevOps, digital marketing, product development, and project management. Having offices in Bangkok, Thailand, and San Francisco, CA, USA, we leverage e latest and best industry tools, standards, and techniques. They quickly develop digital solutions for global markets and offer Silicon Valley quality digital services and value at competitive prices. They provide a range of services in Web Development, E-Commerce Development, and Mobile App Development.
Conclusion:
As a client, you have the right to decide to opt for the company you want to select. It ultimately depends on the requirement, expectation, and budget of the client. You can choose as per your requirement and expectations. AppSquadz has topped the charts yet again, and our mobile app developers have been acknowledged as the top mobile app developers in Thailand. We feel proud to be at the top and would like to pay heed to our clients for believing and supporting us continuously. Our mobile app developers and the squad has been very supportive and hard working. AppSquadz will never let or your expectations down in any situation, and we will give the best to the clients in the industry, and that is what we can assure you.