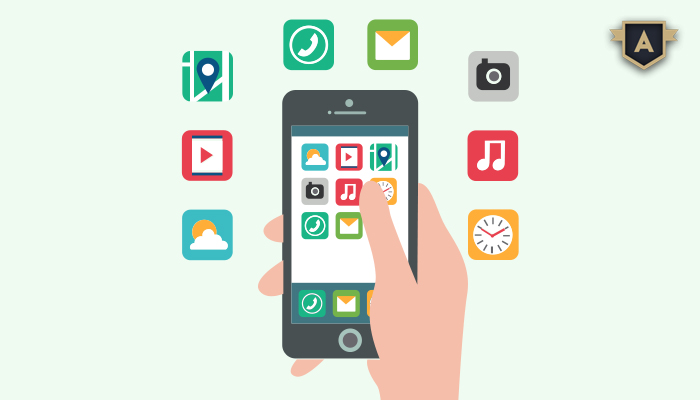 So you have developed an amazing mobile app, marketed it well and downloads have started to pour in.
But wait a minute…
Your user count is still low and not growing.
If that sounds familiar, you are not alone.
Now that's a worrying statistic.
Don't know why users are uninstalling your app soon after downloading it.
If you like to promote your App? AppSquadz a prominent mobile application development company provides some basic tips for helping your app to appear in Google's 'app pack' search results.
Here's Reason!
There can be lot of reasons why your mobile apps are being uninstalled by your users, some of the reasons are stated here.
Notifications: Most people can't resist checking their phone when a new notification comes in and become quite disappointed if it is not important or something they care about. Mobile Apps that frequently push notifications about their updates or to ask for a good review or anything that is too pushy at that moment is more likely to get uninstalled.
Slow Loading Times: Our attention span is decreasing continuously, and if something is taking too long, we tend to switch to a faster alternative. If your app takes more loading time, there is a high probability user will bid a goodbye to them very soon.
Bad UI/UX: Similarly, if the app does not offer an easy and accessible way to do things, users are more inclined to switch to another option rather than learn and adapt.
Unwanted Resource Usage: Applications that are themselves slow are bad enough, but if an app is slowing down other things on the phone, then users are going to get rid of it quickly. Users are even less tolerant of apps that use precious data while not actually running.
Too Many Updates: While users tend not to be opposed to apps updating on their own, frequent updates tie into the concerns about notifications, slow loading times and unwanted resource usage. If a user needs to download a new update almost every time they use the app, then they internalize it as part of the app's loading time, leading to deletion.
How Can You Reduce App Uninstalls?
So, what to do make your mobile apps on your user's device? Even with a lightning-fast app, an excellent user interface, and no intrusive notifications and frequent updates, you are not guaranteed to reduce app uninstalls.
However, here is some things that you can do to keep your users engaged with your mobile application month after month.
Understand your customers well:
The most important step in reducing app uninstalls is to understand your target audience. Look at reviews and ratings of your app as well as those of competitors. Often, users will tell you the reasons.
In-app preferences and usage behaviors can also tell you a lot about how your users interact with the app. For example, if many of your users are frequently disabling some of the notifications, then maybe others are uninstalling your app for the same reason.
Measure App Engagement:
It is impossible to improve the users' engagement with your app and reduce uninstalls and abandonment if you don't have data on just how engaged your users are. It is important to establish what the benchmarks are for your app's particular genre and audience, and then regularly compare your app against them. This can often put you ahead of the curve when it comes to spotting issues that could lead to app uninstalls.
If you see the average session time for your users drop from 5 minutes to 3 minutes, then that is a sign that something in the app's user experience or value proposition needs to be tweaked before you start losing users.
Be Consistent with App Updates:
Adding a new functionality, maintaining security standards and fixing bugs or unintended behaviors through updates are all important parts of retaining your user base and help reduce your mobile app uninstall rate, but frequent updates can also drive users off by interrupting their flow and adding extra loading time to your app.
Release updates for your application, but be sure not to make them too frequent. The timing depends on your users' particular use patterns. If it is an app that they use multiple times a day, an update once every week or two should be fine, but if your users are only using it a few times a week, waiting a few months between major updates might be the better option.
Measure the KPIs:
Keep track of your application's key performance indicators before launching, such as loading times, resource usage and launch rates to see where your application is experiencing technical bottlenecks. If your application slows down or starts crashing more often, fixing it is a priority since it can result in losing users. It is also helpful to keep an eye out on the KPI's of competing applications.
If a competitor's app reduces loading times significantly in an update or starts using fewer resources, it could affect your user base. Following suit, or finding another way of giving your users more value, could be necessary to avoid app uninstalls in such a case, but knowing about it early can help you keep those customers and not have to try to win them back.
Provide Ease of Support:
Make it easy for your users to get in touch with you, whether through the app itself, a website or even social media. If your users feel that they can easily contact you and get a response, they are more likely to tell you their concerns before abandoning the app.
Even those users who have already uninstalled the app can be a valuable source of information on how to improve your user experience or value proposition. By following up with those users and re-engaging them through additional marketing, you may learn more about how to reduce your apps uninstalls and possibly even win many of those customers back by listening to their concerns.
Be Personal:
Your users are more likely to continue to engage with the app and are less likely to uninstall it if they feel that there is a person on the other end with whom they have a personal relationship.
Participate in a Regular Engaging Dialogue:
Your users are important stakeholders in your app's development, and it is important to make them feel like they are. This can be as simple as adding a comments section to your app's website or having a member of the customer service or marketing team engage regularly in discussions of your app in online communities.
Let your users know what new updates are coming up with the app and show that you value their feedback. If your user community feels that their views are taken into account in the development process, they are more likely to stick by you even through rough patches in the app's lifecycle.
Minimize Distractions:
If your application has a good UI and UX base, then your customers are 'in the zone' while they are using it. However, any distractions can cause them to stop what they are doing and move on to something else. That is one of the top reasons why things like in-app ads, popups and auto-playing videos are often the reason for app abandonment.
Make sure that your user experience is streamlined and don't get in the way of the customer using your app. Try to avoid pushing notifications or playing advertisements while the user is in the middle of something, especially if it is a multi-step process.
Stand with Your USP:
There is a reason why you created your app in the first place – it does something that no other app does quite as well as it does. That is your unique selling proposition, and it is the reason why your users choose your app over your competitors.
By making sure that your selling proposition is still unique and offers your users value, you can continue engaging both new and current users. It also determines where you should focus on optimizing your user retention strategy. If your USP is to be the fastest, most lightweight app in that sector, then you need to pay extra attention to your performance and loading KPIs, for example.
Assure Customer Privacy:
Not securing customer data properly is an easy way to lose a lot of users in this very security-conscious era. 43% of users report uninstalling apps over privacy concerns. Make sure that your security policy and privacy policy is up to date and very easily accessible to your users.
Assure them that you will only collect the information necessary to make the app work and that you only store it when necessary using secure methods. If your customers feel that they can trust you with their data, then they are less likely to switch over to a new and unknown competitor.
The application provides a regular update to the mobile user who has installed it. Thus, providing benefit to our clients (by increasing the business) and their customers. We provide highly prompt and crafted solution to our clients. Thus, providing them maintained service. We are having a dedicated team to provide the application manual of the application developed and top android application developers for development. Thus, with the above advantage we are ready to help everyone. So, hire dedicated android developers AppSquadz Technologies Pvt. Ltd. Contact: +0120-4238296, +91-9717270746 Email us: [email protected]
ref: https://www.business2community.com/mobile-apps/top-10-ways-reduce-mobile-apps-uninstall-rates-01956592#dS632tCSSMrm1jWt.99