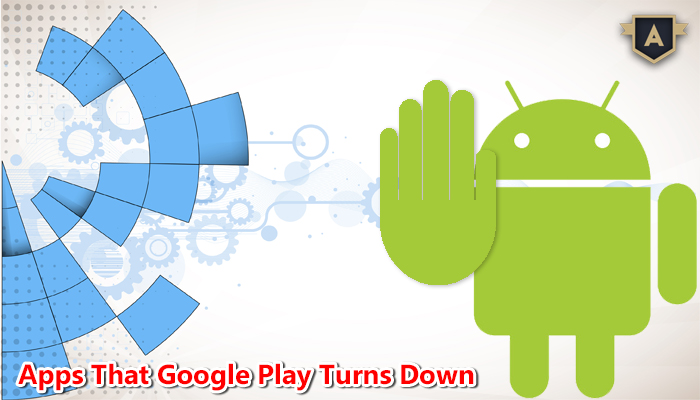 The official app store of Android, Google play is getting huge day after day. The number of apps downloaded has soared from 1 billion in August 2010 to whooping 65 billion till the first half of 2016. This success should surely be credited to the relentless effort of every Android mobile app development company and their dedicated developers.
However, the road to Google Play is little bumpy. In fact, it's getting bumpier with every passing day. Google asks for more quality-centered and engaging apps from every Android app development company. While many companies are putting efforts in developing quality and appealing apps, there are a few things which are not healthy for your android app and should be discouraged. Below is a list of "Bumps" you should consider avoiding when developing an Android App.
Avoid Illegal Stuff
Applications representing or encouraging illegal stuff such marketing of banned drugs or prescription drugs, marketing or consumption of alcohol, drugs, or tobacco by underage are sure to get a red card by Google Play.
Avoid Sexually Explicit Content
Android app development companies should always avoid including sexually explicit content like portraying sex acts or sexually evocative poses, describing or promoting bestiality or marketing sex toys.
Avoid Violence
Violence or similar dangerous activities is another thing that an Android app development company should avoid including it in their apps. In case your app represents realistic violence or violent threats to any individual or animal, terrorist groups, violent activities like bomb or weapon making instructions, it won't get passed by Google and may even cause legal action.
Avoid Bullying and Harassment
Android app should never be comprised of content facilitating or encouraging bullying, threats, or harassment. Apps that depict or rely on UGC (user-generated content) should consider the above-mentioned things to stop such digital content.
Avoid Hate Speech
Never build apps encouraging provocative speeches against groups or individual targeting their religion, origin, gender, disability, sexual orientation, age, race, ethnicity etc.
Avoid Child Endangerment
If your app includes anything related to child sexual abuse materials, Google will not only block your app but might also take some legal measures. Google Accounts of such companies can also be seized.
Avoid Sensitive events
Companies trying to take advantage of any natural or any sort of tragic event associated with a group or an individual, or society will certainly not allowed by Google. Hence, never waste your time and resources on developing such applications.
Avoid Gambling
Google Play also don't support apps associated with gambling activities like sports lotteries, online casinos, betting etc. Even if your app is redirecting users to another site or app, it would again be regarded as a violation of Google Play Store regulations.
So, when planning to build an Android App in future, consider these mentioned points to prevent your app from getting into any trouble.