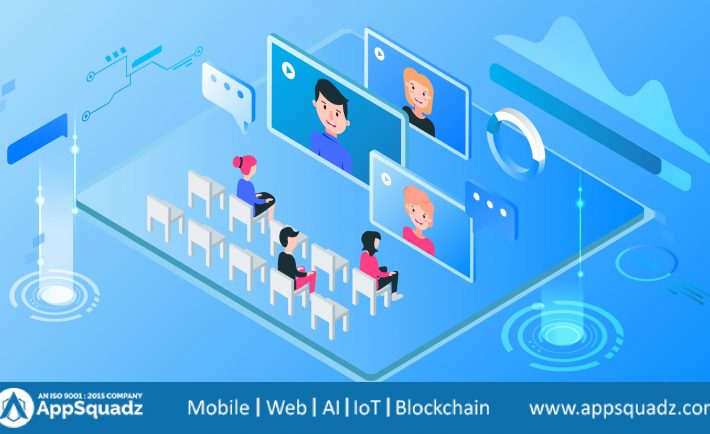 Education System
Technology is assisting our daily life to an extent and its beautiful example has already been seen this year. 2020 is a year no one going to forget, a global health crisis that is still in the act. Every sector faced a huge effect on lockdown worldwide. The educational sector has the experience it equally and many of the learners lost this already.
There is countless reason such as remote learning and comfort in education to integrate technology into the educational sector. This is going to make a huge change in the modernization in the learning sector. Numerous education mobile app development companies are assisting primary and higher education as well through technology.
Have a thorough study of this blog till the end. We will discuss the most useful points and the importance of technology to know the importance of renovation in education:
Students demand it.
When students became aware of features of benefits of the technological mode of learning they demand this themselves and it highly trending for the best of experience in educational life.
New teachers are demanding it.
Old school styles were used to be used in the old-time now this is the era of new learners. Only the new tutors and advanced teachers or trainers can imply new ideas to serve better aspects of learning strategies to the students.
Kids are the digital native.
This is very obvious that kids are aware of technology at its best as compared to that of adults. This has become the earliest thing they learn and get attracted to. If we will modify technology into an educational form then they will learn fast with interest in a fun way. And anyway, the education will be technological itself with the growth of the world toward digital transformation that is much easy and more comfortable for both teacher and student.
Kids can learn at their own pace.
The old-style traditional way of learning was so irrational and discriminative if seen clearly from the vision of the learning. We will find that as every student is born with different capabilities and drawbacks, the offline mode of education is dependent on writing and learning. If the students are not able to write and learn simultaneously. Then it is considered useless but this is not true and this can be changed by online learning assistance line eLearning mobile app development.
With technology, there are no limitations.
An open ocean of knowledge and opportunities are open with the internet and technology. In the old-time learners did not have the proper knowledge to choose what they like and what they are good at. But now technology has assisted the learners and made a huge level of satisfaction that they know different streams and fields with the level of their scope and required skills as well. There is no gap between the world and your child when it is learning through tech-assisted devices.
Technology can enhance relationships between teachers and students.
When teachers and educators put their 100% effort and learners is putting attention with proper interest then the relationship between the learner and trainer increase and they can take the future to high end leading to a better future of the learner and the nation as well that is very parallel to each other.
Testing has gone online
Online testing is the thing schools are still not ready to adapt to. But one day they will understand that this is very beneficial and has so many advantages. Like the performance tracking and analysis to prepare a report is software-based that is a very easy and faster process o that can be done in a very short period of the interval like every week.
Multitude of resources
Online learning can be accessed through many devices lie smartphones, tablets, phablet, laptops, PC, etc. they can adopt online education easily from home is what we call remote learning. And the old-time learners had to commute from one place to another and gather to learn crossing all the difficult pathways.
Technology keeps kids engaged.
This is the major benefit of online studies that students from primary to higher education stay engaged with studies regularly. And especially ids that feel like why they have to study is not there anything that could let their life free of school also love to learn through animations and infographics.
Technology is necessary to succeed outside of primary and secondary education
Technology is the way that lets us learn and grow in the natural and social environment. The learners know how to behave hos to follow the trend and stay updated about the latest affairs in the world.
Your child becomes aware of the strategies that how to behave and handle the things coming on the way and what will be the possibilities to grow in the future. What to choose and what to not what is wrong and what is right for themselves.
As the new education policy 2020 has proposed by the education ministry this also indicated that learners will get the artificial intelligence help to learn and prepare best assignments to learn and grow with the versatility of the internet world with keeping knowledge about everything including social and result-oriented points for the surety of perfection.
Conclusion
As the online learning methodologies are reaching the success point and adopted by most of the future-oriented families and the tutors as well then, the best way to convenience learners to learn and put their most of the time into studies is to get a decent mobile app from the leading education mobile app development company named AppSquadz software committed to serving best to its clients in the field of education and training. The company integrated versatile services like content management systems and learning management systems to the app and software designed for different schools, universities, and institutes willing to serve the best services to the educational sector.