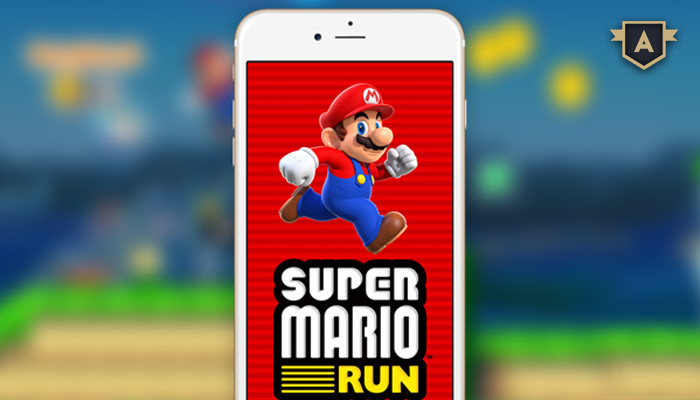 Super Mario Run Brings Back the Fun
Nintendo's much-awaited title Super Mario Run was released yesterday. The one-handed playable is now available for download on the Apple's iPhone and iPad. As announced earlier, the Super Mario comes with a $10 price tag, although Nintendo will be making a few levels available as a preview of an end-of-world castle downloadable for free.
Earlier the game avoided the mobile platform in favor of its own hardware. In September, the creator of Mario Shigeru Miyamoto announced the Smartphone debut of Mario at the stage of iPhone 7 event in San Francisco.
The Super Mario Run game provides an interesting take on the much loved format, designed to play with a single hand (portrait mode). As the title of the game itself suggests, Mario runs automatically from left to right. And as he runs, he will jump over certain enemies, vault over low obstructions, and make some surfaces on his own. Simply tap anywhere on the screen to make him jump. The longer you tap, the higher he is going to jump. This is basically a key to achieve high scores.
In further levels, you will find blocks which will change Mario's direction, and others which will start and stop him with accurate timing. However, the target remains simple: accumulate as many coins as you can, and get to that classic flag pole at the end of the level before you run out of time.
In addition to the classic Mario gameplay, Nintendo has introduced a multiplayer battle mode titled Toad Rally. The first thing you will need to do in this mode is to select an opponent – for example, one of your friends – from a list. Then you will simply need to beat their high score.
Moreover, the battle mode will only let you play against your friends, but also players from all across the world. Winner is judged on the number of coins you collect and also the number of toads you impress. In addition, you will not find any flag pole in battle mode.
You will need to keep running, jumping, and collecting coins and other items until time runs out fully. As you run, you may also encounter a little sticker of Mario, which will be showing what your opponents did during their run. The matches you will win in this mode, the toads which you would have gathered will be reflected in your Mushroom Kingdom.
Another great feature in the game is that you will be able to expand your Mushroom Kingdom using the coins you collect.
When the battle mode ends, Toadette comes to reveal who won. It is really going to be huge hit in the coming future. The game is available on iPhone, iPod and Tablet but Android users will need to wait a bit.
Source: https://techcrunch.com/2016/12/15/super-mario-run-review/