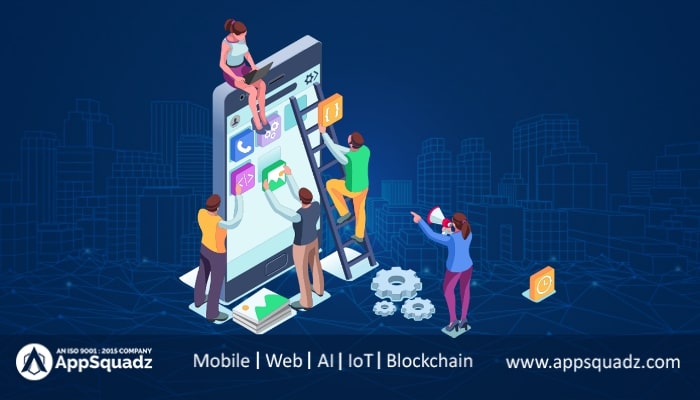 Significant Benchmarks to Select the Best Mobile App Development Company
You had an incredible app idea, and you are also aware of the app development process. Still, something went wrong! Ever questioned yourself that what went wrong with the development, if you are likely to get a mobile application developed, then you must be ready to spend. Hiring top mobile application development companies can be an ideal choice for you. The expertise of every mobile app development company lies in different domains, and no firm can be a perfect option for every type of app development.
Among the reasons for app failure, poor execution is the most common one. The chances are that you might have the wrong development team working for you. Many entrepreneurs fail to set the proper criteria and determine the strengths and weaknesses of the companies. They get carried via the eloquence of the sales team, or top Google ranking, or low cost, or proposals and more.
Through this blog post, we will recommend specific criteria to select your mobile or web app development company so that you can choose based on your unique project requirements. Here we will discuss almost all critical aspects that are too kept in mind while closing a deal.
Experience
Initially, you can start by making the list of companies that you think could be the right fit for your project. Examine their experience on their websites, Company size, and global delivery capability, in-country location of resources, and expertise to address managerial and legal obligations. An overview of the website is enough to get the details of the efficiency of the company. Be aware top-ranking companies on Google may not be the best fit for your project. Determine the user's visit on their website and keep a check on Content clarity, text size and pictures, and or navigation. Based on this criterion, eliminate those companies that don't go well with your requirements.
Array of Practice
Look for the app development portfolio of the companies so that you can check if they have previously worked on projects that fall in your requirements. If you find a company that has an excellent portfolio, you may discuss your requirements directly with the company. You may check the technology they practice, design and industries they have served so far. You may also have a quick look at case studies for more descriptions of their strengths and capabilities. The one whom you think has an impactful portfolio can be considered for your project.
Proposal Structure and Detailing
Ask for the proposal and look into how effectively the organization addresses business requirements, design, development, execution, testing, and deployment. Some questions need to be answered in the app development proposal.
How strongly they get your business requirements and about added value proposition?
What solution do they propose and their credibility?
How well-resourced are people in the company to present the solution?
What ought to be their goal throughout the development process?
How will they perform and proof of being qualified and competent?
What metrics will they arrange to mark the completion, and what would be the crucial metrics?
Development Team
With the proposal, companies also provide the name and designation of people involved in development. You need to know who all your development team is. Ideally, a proposal, when made, is made by the app development team and sales team, but sometimes the sales team commits to getting things done without consulting the technology team. It is you who should acknowledge if the development team does the things right with the same perspective of features, functionality, timeline, and budget. If everything falls in the right place and seems right from your end, then you can consider that the company and other companies can be dropped.
Technology Stack
An accumulation of programming languages, frameworks, and tools used for developing a mobile application is collectively called a technology stack. If you want your app to be seamless, you have to have a well-planned technology stack. With the help of application Development Company, decide a technology stack by considering the following:
Type of app
Time to market
Application security
App development platform (Android app development/ iOS app development/ Cross-platform app development)
Developer community strength
Availability of expertise
Development cost
Migration
Scalability
Select those companies which have proofs of handling similar kinds of projects with the same level of complexity that your project has.
Development Methodology— the Course of Action
It is the approach by which a company completes the project. What methodology does the company use to accomplish a project? Typically, the app development life cycle has 5 phases. Here are they-
Requirement Gathering
Design
Development
Quality Assurance
Maintenance
This criterion is the decisive criterion. Development methodology plays an important role, and by now, you must have got 4-5 companies that fit your requirements.
Operational Practices & Management Capabilities
The mobile app development company must have in-depth knowledge and follow best practices. The service provider must be flexible to customize the best practices as per your project terms. Scope and Objectives, Deliverables, Project Planning, Communication, Tracking and Reporting Project Success, Change Management, and Risk Management must be checked at this stage by the project manager as a manager is integral to the accurate implementation of best practices for risk mitigation & performance optimization.
App Development Cost
Cost is substantial, and the low cost is tempting and has certain drawbacks. Extremely talented mobile app developers won't work at low wages. They charge a considerable amount for their service. The entrepreneurs and small business owners have a limited project budget. The app developers have nearly 3-8 years of experience in a mid-sized app development company, so their charge is relatively high.
Conclusion
Now that you have all the knowledge about criteria to select the best app development companies among so many, get your best fit. Your project is precious to you as you invest a large amount on getting your app developed. Take your decision cautiously and get your app developed by experts. Build your dream project at the best prices that can turn out to be a big surprise for your business.