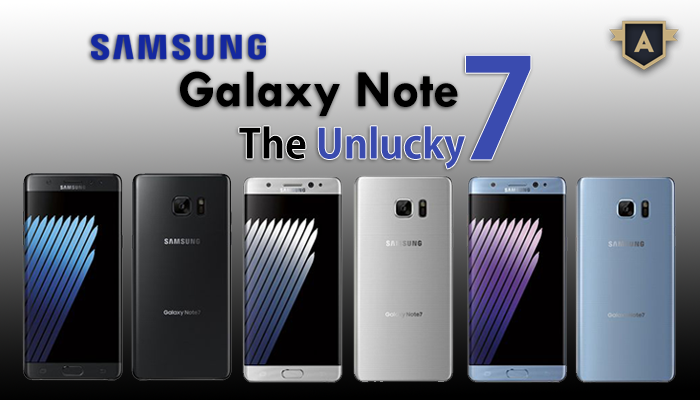 The successful series of Samsung Galaxy Note is facing serious trouble from its latest Note 7 as report started emerging last month that the phone is exploding while charging. Samsung announced the replacement of all the Note 7 Smartphones.
But now Samsung has suspended the production of Note 7 Smartphones after the reports of fires in replacement devices as well. The decision to halt the Samsung Galaxy Note 7 production was done in cooperation with the United States and the China authorities, as 2 U.S. carriers have stopped selling or exchanging new Galaxy Note 7 phones.
The trouble with replacement Note 7 model has hampered the repute of the world's leading Smartphone producer. Also the second best U.S. wireless carrier, AT&T Inc announced that it will stop exchanging new Galaxy Note 7 Smartphones due to reports of fires from replacement models that the company stated "Safe Batteries". On the other hand, T-Mobile US Inc has also halted the sales of new Note 7s and exchanges as well.
On September 2, 2016, Samsung announced a worldwide recall of about 2.5 million Galaxy Note 7s because of faulty batteries causing some of the phones to explode or catch fire. Moreover, a flight was also evacuated last week when a replacement model Galaxy Note 7 started smoking inside the plane, as per the owner of the phone.
Samsung earlier assured that investigation is going on and would answer everything when the investigation is complete. They assured that in the case of any safety issue, Samsung will take action as per the CPSC (U.S. Consumer Product Safety Commission) to sort out the situation.
Around four or five Samsung phones discharged smoke or caught fire in the past week, including the one on a flight. Although, it wasn't clear that the problems were due to faulty lithium-ion batteries or something else.
As everyone started thinking that Note 7 matter was getting resolved, the latest reports of fires again moved the eyes toward Samsung. Although Samsung will recover from this interim reputational damage of the Note 7 recalls, but the sale of Note 7 fourth-quarter would be hampered adversely.
This Android powered Smartphone was supposed to give a tough competition to iPhone 7 and Google's recent launched Pixel Smartphones, but as the clouds of trouble are hovering over Note 7, the last quarter of 2016 may not be as profitable as Samsung would have expected.