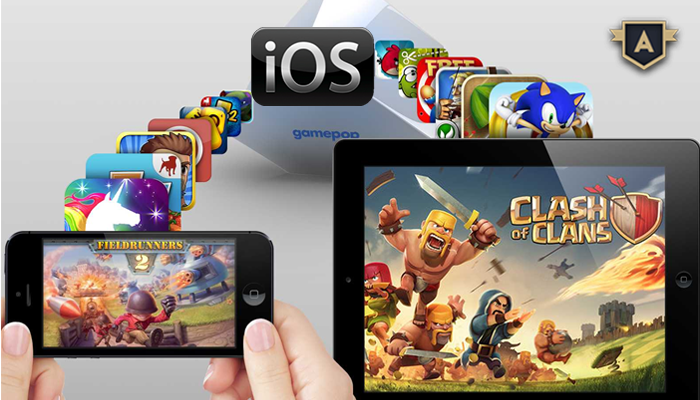 Apple has transformed the mobile gaming sector completely by providing a brilliant iPhone platform to build gaming applications for iPhone and iPad. Games are the most downloaded applications in the Apple app store. About 33% of all the applications downloaded on iPhone are from gaming category and about 50% downloads on iPad are consist of gaming apps only. Such drastic inclination in gaming sector has given birth to many iPhone game development companies and AppSquadz is one such iPhone game development company which claims to offer quality services. The above statistics shows the potential of games on iPhone  in terms of reach and revenue. Also, the trend seems to grow more over the years as the iPhone platform and devices get better.
After setting up a proven team of iPhone game app developers in the New York, USA, AppSquadz Technologies has also offer iPhone Game Development services in the New Jersey. AppSquadz is a fervent iPhone game development company having great technical expertise and innovative capabilities to render the rich and most innovative gaming applications for almost all sorts of games. Our iPhone game developers are capable of transforming your ideas into an engaging game with enchanting graphics, scalable technology architecture and unmatched user experience (UX).
AppSquadz is a full service mobile game development service provider, encompassing all iPhone game development attributes right from ideation to deployment, along with prototyping, design and architecture, UI design, coding, animation, graphics, testing and much more.
We practice proven development methodologies, where we first comprehend your app and business requirements and theme of the game. Our developers and graphics team work with you to shape your dream game and take it to execution.
Our team has complete understanding of the Apple iPhone platform and associated technologies like iPhone SDK, Open AL, Cocoa Touch / Objective C, Interface Builder, Core Animation, OpenGL ES, Xcode IDE, Core Audio, Core Location Framework, Core Animation, and Core Graphics API. Our team is also proficient with the latest animation and graphics.
Get a Free Quote For Your iPhone Game Development
If you are surfing the internet for a reliable iPhone game development partner in the USA, your search ends at AppSquadz Technologies. We accommodate the industry's best game app developers and has the potential to deliver quality game efficiently.