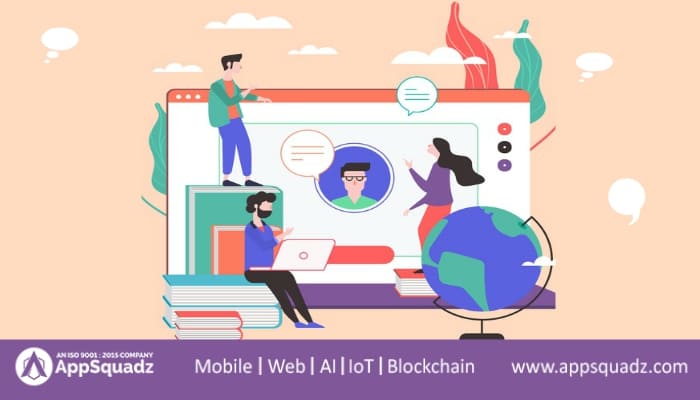 Online Learning: Gain New Skills
As per the current situation updates, the coronavirus pandemic has affected a lot of many almost countries. Also, it has gone endemic to some cities, of the world. According to the official research studies outcomes and government orders, we all have locked ourselves in our homes, on isolation mode to maintain social distancing. The COVID-19 has drawn the whole world process on hold for undepicted time. There is an official notice about the opening of lockdown yet.
In such stagnant conditions, everyone is at home. There was a time when people used to wish for some leisure time for themselves. The office persons and students always wished to have free time for relaxation and the rest of the body and mind. This lockdown has stopped almost everything. Even most busy people do not have any task to think about. People have gone tired of doing rest now, but there is something that can help at this time.
In the digital era of software and technology, people are accessing the internet and social media to pass their time in entertainment. This technology can help them with the learning experience. This time to utilize in some fruitful activities. There are incredibly uncountable ways that help you to use your free time as well as learn something new always that would be very germane in the future.
How to utilize time in learning?
Already several online learning platforms that are on the top of the best online learning web app and software of the world. Various apps and websites like Lynda, Udemy, Khan Academy, edX, Coursera, Alison, future learn, Udacity, Bloc, code academy, etc. are emerging throughout the world as useful online learning services providers. Technology has assisted us a lot in this decade, many major companies and online platforms are serving us. However, major payment gateways, social platforms, gaming apps, food ordering apps, car and bike apps these all have gone are irremovable part of our lives.
Now the question comes to the topic of learning something new online. If we can perform other major activities online, then why not learning. According to the situations and requirements of distance learning made educational practices vital on a technical basis. Learning management system has turned technological now, you can access various courses available in a wide range of scope and future basis. Most of the people are now independent including males and females, they are doing the job from small age mostly in developing countries' survival is very difficult. Youngsters and growing adults have to struggle so much to live a life of their choice and move ahead toward stabilizing success in order to settlement. These conditions stuck the, to leave studies in between, or they are not able to perform the activities of their choice.
In the above-explained conditions software provided by eLearning, mobile app development company enables strugglers and candidates to enjoy the studies in their free time so that they can pursue courses of their choice. Moreover, there are many courses like IT field subjects, Graphic Designing, Online MBA, Social Media Marketing, Programming, Foreign Language Courses, App Development, Film Making, Human Resource Management, etc. are available online for the finest skill development.
Why online learning is better?
eLearning mobile apps available online help to learn better, the finest functionality in the software offers stable learning. A simple software installed in mobile devices enables interesting studies. Infographics, images, animated presentations, interesting colorful content merged with vibrant colors and images, designer videos are available in the online learning platforms and applications that are very helpful to learn better. Gathered proficient knowledge and content is very easy to grab now to make learning easy the technological stakeholders have designed a vast number of interesting apps and software.
Here are the number of benefits explained downside so that you will not be able to stop yourself from accessing the online services for learning that is all time beneficial for you.
Career advancement and hobbies: Gathering education online offers you scope in the future career, also the internet opens up the doors of opportunities to learn uncountable courses and certification that are completely recognized from the major companies like Google.
Online education enables you to learn any time anywhere, even you are traveling, relaxing, or doing something different, this is very flexible and time saving for anyone.
The major feature of the learning online is it is very cost-effective, it saves the cost consumed in notebooks, course, navigating to the institute or school, extracurricular fee, and other expenses are prevented by eLearning.
The technological education practices make a person Self-disciplinary and responsible. This is very useful to improve skills and make self-dependent and manage the habits of yourself. It teaches you to survive alone.
While gaining education from the web you have More choice of course topics, you can access any course of your choice, it is one of the unique features offered by the internet that you have a vast option where you must select the better option. The Number of courses is only offered by a few universities and at a very high cost but online platforms have very low-cost optional services.
Conclusion
The App Development Company, AppSquadz provides online learning services like live streaming, live classes, online study material, video lectures, content management, animated pen drive classes creating a virtual learning environment for the student. Betterment in educational practices and extra skills, for the advanced and stable future of this world, is made by the technological organizations making proper efforts for the beautiful future.