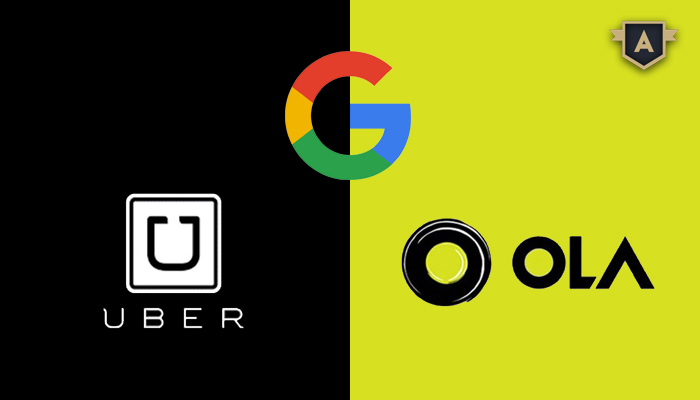 After Google joined hands with Ola and Uber, cab booking is now going to be even more trouble-free. This partnership means that one can now look for directions before choosing the taxi service directly from the Search app or mobile search browser.
This great feature was included in the latest version of Google Maps earlier this year, providing a tab with all the information for cab services in addition to the already existing public transport, driving, or walking options. With this further addition, a user can now ask Google for directions and book the cab service directly from Search only.
Google explains that when a will user type for particular information such as "Taxi for airport" or more expressly like "Ola to airport" or "Uber to airport", this app/ browser will direct the user to chose a service and will open the app to book the ride automatically, everything in just one touch. If the user would not have installed the app on his/her device, Google Search will display a link to install the said application.
Sometimes, selecting the best possible traveling option can be quite a task, with the introduction of this service Google is trying to help users by simplifying the everyday transit. Generally, also a person looks for different cab service to decide the one suitable as per their convenience, especially price.
So now with this, users will be able to book, explore and make fast comparisons about the best-estimated riding cost directly from Google Search on their device.
Ola stated earlier this month that users on its platform can hire a cab even when they don't have a data connection. In such situation, when a user is close to any ola cab network, the app itself will ask if they would like to use SMSs to hire the cab.
Similarly, Uber also announced that a person can hire a cab on its platform from a mobile website without installing the app. Uber has also introduced a feature which allows people to book a cab for their friends and family.
So, the next time you look for booking a cab with Ola or Uber, just Google it.
For more mobile technology and startup related news and updates, visit: https://www.appsquadz.com/blog