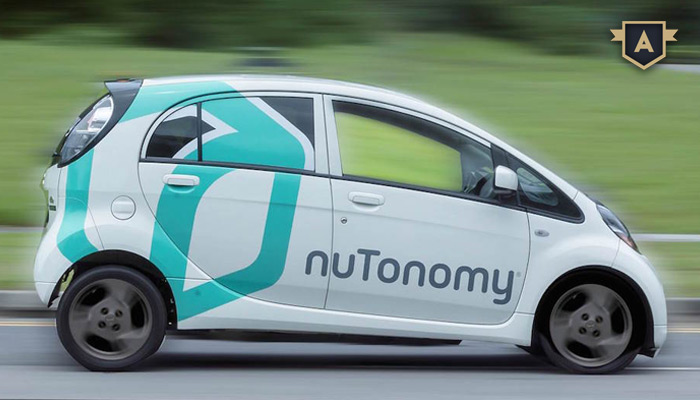 Nutonomy, a Self-driving taxi startup has decided to expand its autonomous vehicle testing to the streets of the U.S. The announcement came out after the company agreed for a partnership with city of Boston and the Massachusetts Transportation Department.
Nutonomy is a MIT spin-off technology startup company and its headquartered is located in Boston. In August 2016, the company begin trialing its 'robo' taxi service in Singapore, nearly beating 'Uber' which is carrying out tests in Pittsburgh. The association of Nutonomy's with the Government of Singapore is a part of its most recent funding of $16 million. This partnership is considered to be crucial for the company to get a entry in the Southeast Asia city-state. The company here is looking to introduce a commercial service to the public by the year 2018.
According to a statement, Nutonomy stated that it will start trialling at Raymond L. Flynn Marine Park in the Seaport division of Boston before the beginning of 2017. The company plans to employ its autonomous Renault Zoe electric vehicle which comprises its software system and engineers on-board to monitor and take the wheel if required. Unlike the autonomous vehicle by Uber, the Nutonomy cars will not be used for passengers.
To give it a head start, Nutonomy is working with Southeast Asia's Uber rival, Grab in Singapore. Although, it is still not clear whether it will try to have a similar partnership strategy with Lyft, which is considered to be an important Grab ally in the U.S. Also, the company stated that it doesn't has the support from government officials to expand the testing area to different parts of the city in the coming future.
The city mayor Martin J. Walsh said in a statement that Boston is prepared to take the charge on autonomous vehicles. He also stated that he will make sure that the self-driving vehicles benefit the residents of Boston. Furthermore, the mayor called it an exciting step, and said that with both public and private partners, they will continue to strive on making a safe, steadfast and fair mobility plan for the residents of Boston.