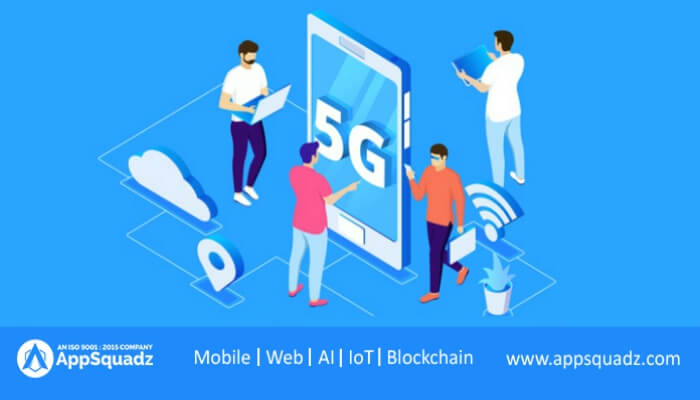 Era of 5G Technology
The Network and its perks
The telecom and signal industry have performed great development and made major amazing changes in smartphones and other portable device usages including mobile apps. This was observed when the 3G network took over by the 4G network by the period of 2012-2015 in the country. This change made a boom in the IT industry and assisted it a lot. Ad people started to expect the 5G network technology to the world later or early.
We never thought that such a great volume of data will be transferred at a faster speed as lightening. Now, this great change intended mobile app developers and software creators to design and develop in a new manner to match the functionality of the application with new faster technology.
How the mobile app development world caught a boost with the versatile design of app leading to the creation of on-demand business apps and now people can follow up the activities listed down:
Book ride services like Call a cab/bike/auto at any location
Get ready to eat delicious food at home
Cleaning, relaxing and other leisure services at home
Book online event/flight/movie/train tickets
See your family and friends from anywhere through a video call
Do your office work done remotely
Get Daily need product like groceries at a better price
Apparels to sports & fitness and other accessories
Go cashless with UPI apps providing a safe payment option
All operations listed above are performed in few clicks now with technological development.
The Network Phase Development
To better understand the network world, let's get a thorough analysis of various phases of the network. for this, we will have a look and understand evolution over the history of network starting from the oldest network family called 1G and then go further.
The Analog network is also known as 1G
This used to be the first cellular network of the generation had the 1.9Kbps only speed for data transfer. This network has just basic voice service and analog-based protocol.
The General Packet Radio Services or GPRS is also known as 2G
If including even age, everyone must have heard and used the 2G network because it was used for a long time that came in 1991 and enabled us to use text messages and the internet even at the speed of 10Kbps (upload and download) this made people access mobile phones.
The UMTS (Universal Mobile Telecommunications System) or 3G
Still in existence and a BSNL user can tell you best about it, this lad came into existence in 1998 offering transmission speeds of 200Kbps – 14.7Mbps much more than its forefathers and thus dominated the market and gave way for a large number of development processes to emerge. The users were allowed to send audio/video/image files, and video call was a feature that was most liked.
The LTE or Long-Term Evolution commonly referred to as 4G
Real-time data transfer, live streaming services, online lag-free gaming, video meetings, and conference calls everything got an open platform on web app development including all the services. And still, it is a leader in the market with a speed of 100Mbps used widely.
The 5G or 5G Technology
This technological beast will capture the entire market in no time with its roll-out in 2019 it promised to give its user the speed experience they never imagined along with additional feature listed below:
High Precision for all services and devices (consuming less battery and better IoT services)
Exceptionally great connection (less to no call drops)
Number of devices can connect for a particular range (enhanced connection density)
Additional features such as E-Health, Smart Cities, Cloud VR/AR services
Final words
With amazing speed and smoothness served by 5G technology will surely change the usage and functionality expectation from iOS and Android devices. Also, web app development for remote browsers will revolute most. We are rendering world-class artificial intelligence and machine learning services globally just for you, contact us now.