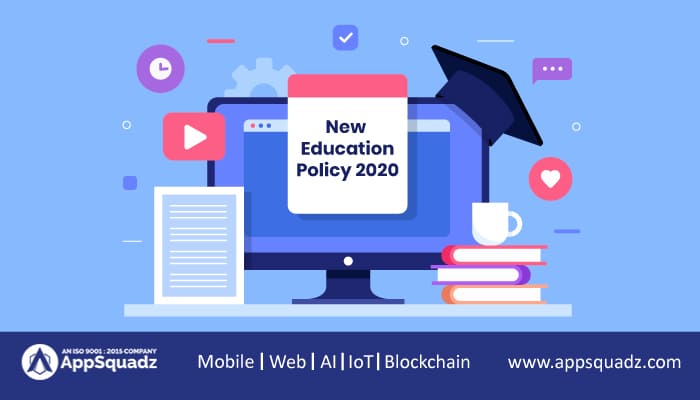 The government of India after a complete analysis and proper discussion released the new education policy on Wednesday, 29th of July 2020. The law and order have completely changed the 34-year-old national education policy to introduce a new pattern of learning to the students that also includes online learning.
Highlights:
Universalization of ECCE to secondary education.
The name of MHRD changed to the education ministry.
Public investment in the education sector to reach 6% of GDP.
5+3+3+4 curricular and pedological education.
Common standards of learning for private and government schools.
eContent in regional language and AI integration in assessments.
Universal Access
The NEP 2020 prepared with rules and regulations to provide universal access to school education at all standards from preschool to secondary. The policy has the inclusion of bringing back dropouts, infrastructure support, and innovative education centers into a common stream. Providing multiples methodology to enhance learning in both formal and non-formal teaching modes. Association of well-trained social workers and counselors with schools to track student's activity and their IQ levels. It offers open learning for classes 8, 5, and 3 even by open schools of states and NIOS. Secondary education courses that are similar to the 10 or 10+2 like life enrichment programs, vocational courses, and adult literacy.
Early Childhood Care & Education
The 10+2 structure of the schooling period is going to be replaced by a 5+3+3+4 curricular structure following to ages 3-8, 8-11, 11-14, and 14-18 years respectively. This will bring up an age group study that will include pre-schooling or Anganwadi with global recognition.
Attaining Foundational Literacy and Numeracy
The policy also includes an articulation called Foundational Literacy and Numeracy that strictly represents that there will be no specialized strong separation between all three streams, vocational, and extracurricular activities in schools. Also, the students will get professional training including internships from class 6. A National Book Promotion Policy will also be formulated. A National Mission on Foundational Literacy and Numeracy will be established by the MHRD.
Reforms in School Curricula and Pedagogy
This will aim the holistic development of learners using key 21st-century skills aimed to reduce curricular content to enhance critical thinking and essential online learning with a major focus on experimental learning. This will let students find to learn more versatile things. Students will have more choice and flexibility in taking the subjects of interest. Vocational education after 6 will make them professionally stable. A new and comprehensive National Curriculum Framework for Teacher Education (NCFTE) 2021, will be devised by the National Council for Teacher Education (NCTE) in consultation with the National Council of Educational Research and Training (NCERT).
Multilingualism and the Power of Language
The NEP 2020 advocates for local language/mother-tongue/regional language as the medium of instruction at least till Grade 5. This is not a compulsion but a strong recommendation from the education system. Sanskrit will be offered in all standards from primary education to higher education as an option for learners with a 3-language formula. An interesting thing is several foreign languages will also be available in the schools.
Assessment Reforms
A new National Assessment Centre, PARAKH (Performance Assessment, Review, and Analysis of Knowledge for Holistic Development), will be set up as a center to check out the standard and pattern. All students will give school exams in class 8, 5, and 3. The students of class 10 and 12 will give the board exams but will be differentiated to avoid mug up and grade-oriented learning.
Higher Education:
Holistic Multidisciplinary Education
The policy in higher education provides a holistic, broad-based, ad multi-disciplinary undergraduate education with the flexible curricular course, integration of vocational education, creative combinations of subjects with multiple entries, and exit points providing proper certification.
UG education can be of 3 or 4 years
The versatile options for certification within the period of 3 or 4 years, and allowance for entry or exit in between the period. The course gives a certificate in 1 year, diploma in 2-year, bachelor's degree in 3 years and a bachelor's degree with research in 4 years.
Regulation
Higher Education Commission of India (HECI) will make a proper layout on higher education, except for legal and medical education. This establishment has power and technological assistance in learning to channelize according to standards and norms.
Financial support for students
The National Scholarship Portal will have support, track, and foster service in order to progress of students and help out to receive scholarships. Private HEIs will also offer scholarships and free ships to the students that need, the government organization will encourage them for it.
Conclusion
The new education policy has everything upgraded and reformed according to the system. NEP is supporting online learning. We are trusted across the globe, as the best mobile app development company. You can contact us for further assistance and consultation.