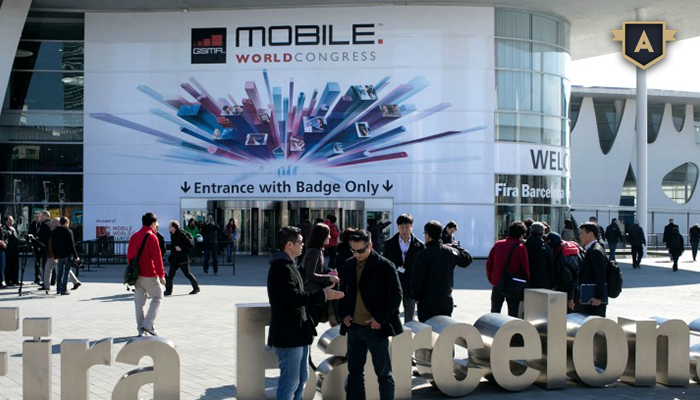 Mobile World Congress
The biggest confluence of mobile fans and tech experts, Mobile World Congress is going to kick start in February in the Barcelona. The event will run from 2nd February through 2nd March 2017. As usual, it will be full of new phones, tablets, and networks. In addition, this year event is expected to see much more things from AR, VR to Voice interfaces.
WMC is the sort of event that witnesses a lot of different things during the period of two weeks. What the speeches are still not revealed. But the news is buzzing around what we can expect from the event this year.
The launches of LG and Samsung
LG G6 is speculated to be the biggest launch along with Samsung Galaxy S8 at this mobile world congress. According to rumors, LG is going to come out with a sleeker, more usable version in the place of G5. The launch is expected to be on Sunday afternoon so there is speculation of a news conference on February 26.
Samsung will not lose out on that, and so it is rumored that the company will be doing some sort of early reveal of its flagship product S8.
Nokia and Blackberry storm at the event with big promises
Two old players will appear with some great products, says a rumor. While Blackberry is going to launch Blackberry Mercury, its keyboard android version that seems to have a much brighter future than Blackberry Priv launched in the 2015 Mobile World Congress, Nokia will be a huge at the event. The company is expected to call for a press conference on Sunday, February 26. After the first launch, its android Smartphone in China by the HMD, the Finnish company that owns the brand Nokia, the company will be at MWC with a line of new phones.
Android wear: a hot thing at MWC
Google is going to have a big presence at this year Mobile World Congress, along with a Willy Wonka-like booth having a wide range of snacks and games. The event is more likely to see the launch of Android Wear 2.0 as well as the first android wear updates and watches.
Huawei with a new Laptop
Huawei is going to do a press conference on Sunday 26th February; the timing is not perfect for the launch of a new major phone. With the release of Mate 9 and the P10 going to be released until April, the company will make a huge presence at the Mobile World Congress. It is expected to launch the Media pad tablets that are for long in the tooth.
..And much more
In addition, there are much more things to watch out for at 2017 Mobile World Congress. Lenovo, Sony, ZTE, Nubia, WIKO, HTC, Gionee among others are likely to show off something incredible.
For more news & events and technology related updates visit at https://www.appsquadz.com/blog